SportSRoutes Scouting – Jayson Salkey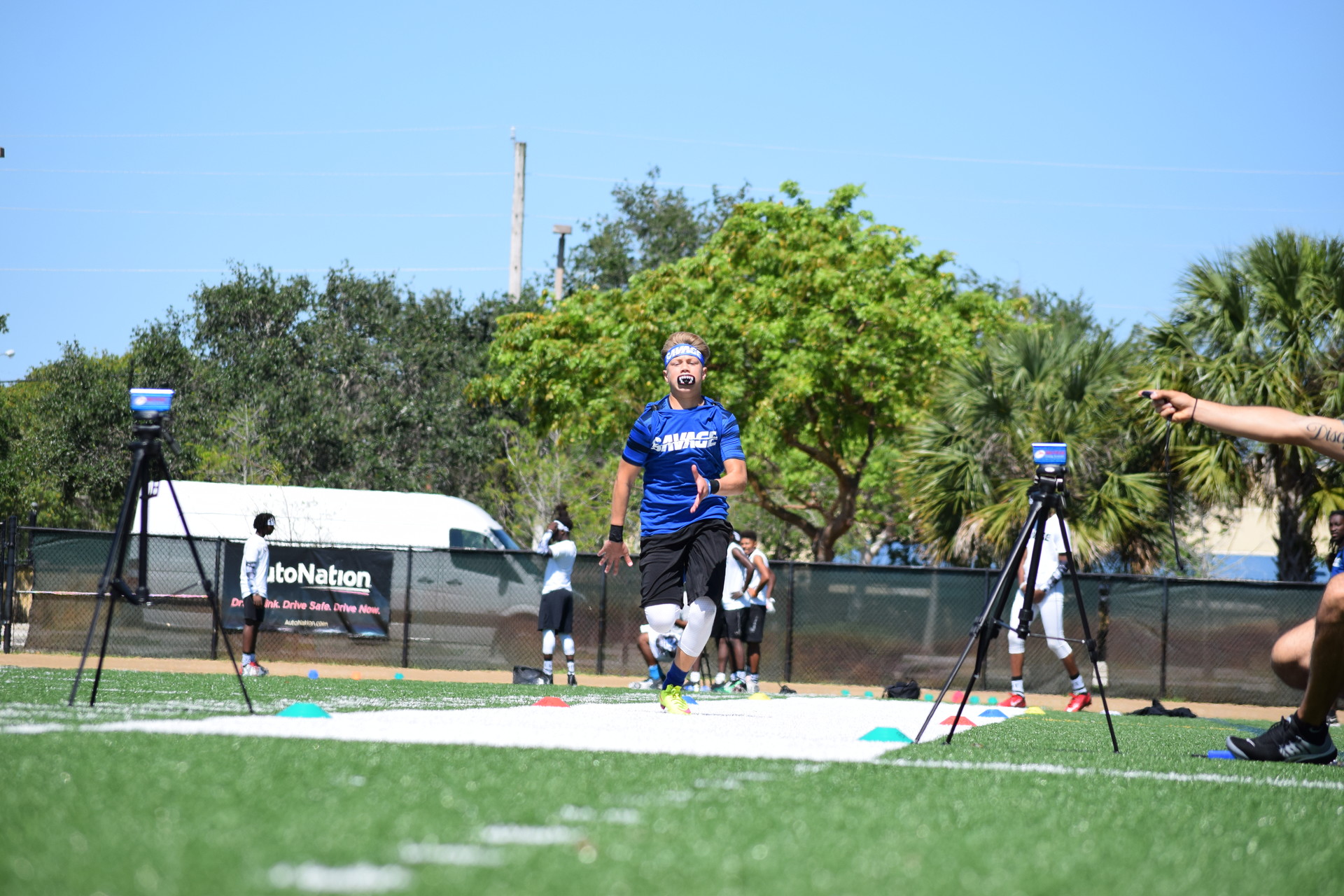 Class of 2021 –  Jayson Salkey (Middle School)
Position: WR

Height: 5'6"

Weight: 140 lbs
Combine Measurables
40-yard Dash: 5.22 s

Vertical leap: 23.5 in

Broad Jump: 7'9"

Pro Shuttle: 5.22 s
2016 Stats:
Runs every route.

Uses footwork to create separation.
Plays bigger than size shows.

Reliable hands.

Does not go down on first contact.
Due to his size Salkey plays primarily in the slot, but excels at the position. Using a mix of great footwork and route running Salkey frees himself up and is able to make a play on the ball.
Salkey impressed many at the Savage Combine by demonstrating a mix of great footwork and doing whatever it takes to get the ball. Not only was he one of the best route runners at the combine, but he showed he has the hands to make the play. Salkey has to work on his speed and on getting stronger, but he won't have an issue getting open due to his phenomenal footwork and route running.
https://www.instagram.com/8gradestud/