How Mac Jones to San Fran impacts the 2021 NFL draft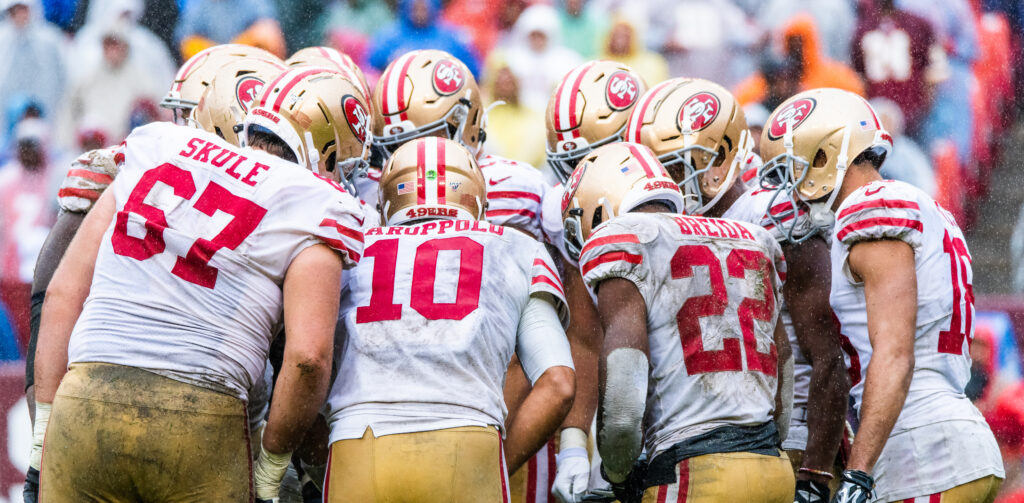 The intensity of the rumors is ramping up for the San Francisco 49ers selecting Mac Jones third overall, and its impact could alter the entire draft.  
The former Alabama quarterback has gained major traction since he led his team to an undefeated season and won the National Championship. Jones also impressed scouts at multiple Reese Senior Bowl practices.
It is possible the 49ers fell head over heels for the former Crimson Tide gunslinger. Coming off the news that the team traded the 12th overall pick along with their 2022 first-rounder, a 2022 third-rounder, and an additional 2023 first-rounder, the team is expected to draft a quarterback.
According to a report from NBC Sports Peter King, the 49ers general manager, John Lynch, and head coach, Kyle Shannahan, were always planning to attend Jones' second pro-day on March 30. That same day, Ohio State will be hosting their pro-day. This is important because Ohio State is home to Justin Fields, a quarterback that scouts view as the third-best quarterback in the draft. 
Jones being taken in the top-three after Trevor Lawrence and Zach Wilson, who are the current consensus leader for first and second according to NFLmockdraftdatabase.com, would open the door for teams to trade up for the two remaining top-five quarterbacks. The two include Fields and North Dakota State quarterback Trey Lance. 
The Atlanta Falcons and Miami Dolphins are prime candidates to move back from the fourth and sixth overall picks respectively. Cincinnati at five seems to be leaning towards selecting LSU stud wideout Ja'Marr Chase, according to reports from Albert Breer MMQB.
With the Carolina Panthers, and possibly the Detroit Lions, looking for their future quarterbacks, they are the teams most likely to move up. A trade-up for both of those teams would cost them a second and third-round pick according to the NFL Draft trade value chart.
Any team outside of the top-10 looking for a quarterback, mainly the Chicago Bears and Washington Football team, will have to look at later-round options including Texas A&M's Kellen Mond or Florida's Kyle Trask.
If there is another shuffle within the top-ten once again, it would likely begin with the 49ers selecting Jones to be their future quarterback.