SportSRoutes Scouting – Justin Hill Jr.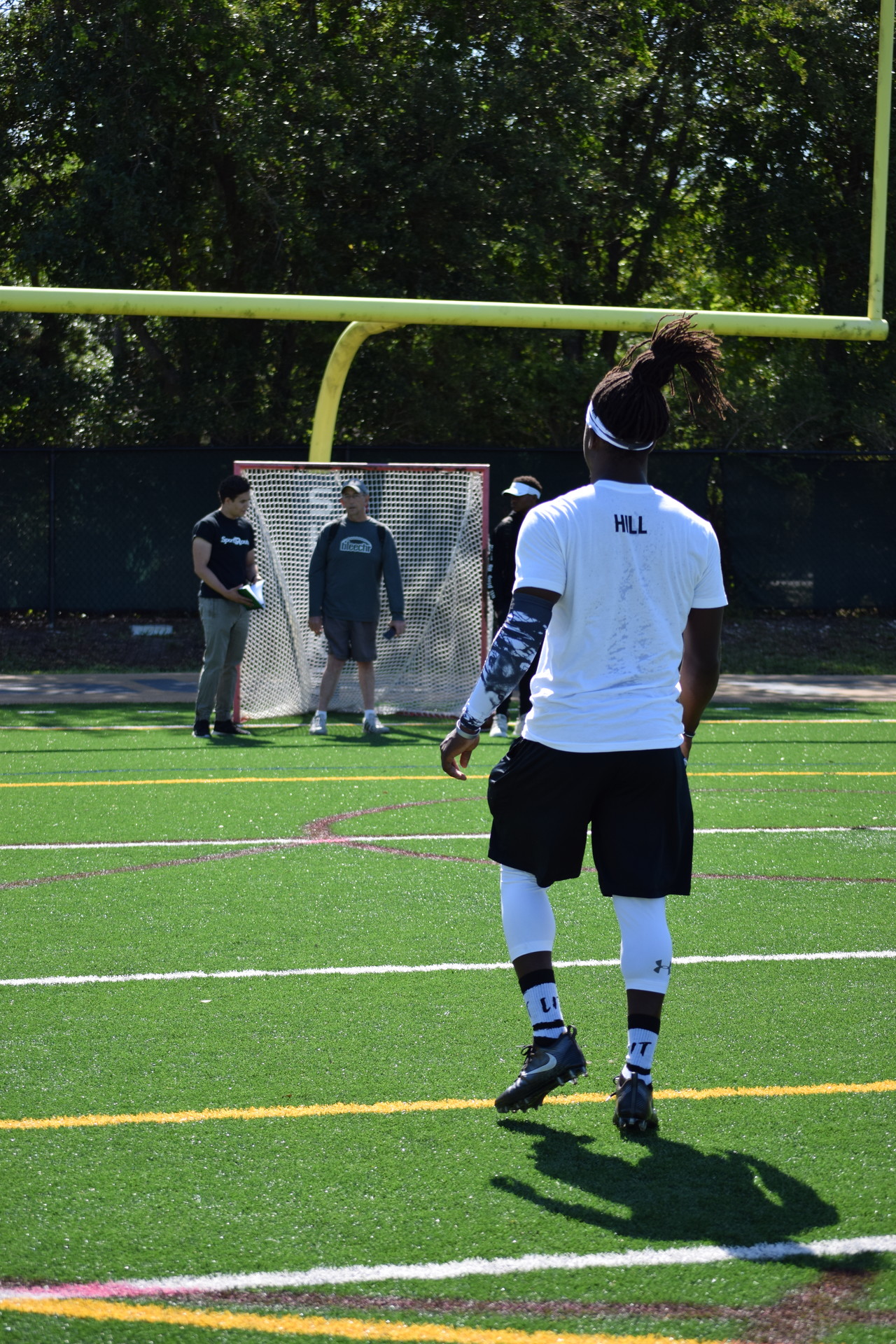 Class of 2018  – Justin Hill Jr. ( NorthWestern High School)
Position: WR / QB / RB / SS

Height: 5'11"

Weight: 180 lb
Combine Measurables
40-yard Dash: 4.89 s

Vertical leap: 23.3

Broad Jump: 8'33"

Pro Shuttle: 4.56
2016 Stats:
Plays multiple positions and has a skill set amenable towards flexibility when constructing a playbook

Willing to accept multiple roles on a team in order to give team a greater chance to win
Impressive frame for his age, can physically bully opposition with a good mix of size and speed

Able to win one on one matchups with his size, allowing him to compete for 50/50 balls

Shows an adequate route tree, with an affinity for crossing routes and comebacks as his most proficient
Hill's versatility compounded with his unique athletic abilities make him a true offensive weapon which can electrify on the field. His ability to beat smaller defenders with his size yet fast enough to beat bigger defenders makes him an asset as a deep threat. Hill must work on developing his route tree as well as working on his acceleration to truly unlock his potential, but the foundation is there.
Upon first seeing Hill, you can see that he looks like man amongst boys physically. His combine statistics were middle of the road compared to other prospects yet he stood out in receiver drills and routes on air, demonstrating a game speed which can defy the combine statistics.
http://www.hudl.com/profile/4715549/justin-hill-jr