Madden Club Championship Commentator Tyler Davis (@Tdavis) exclusive interview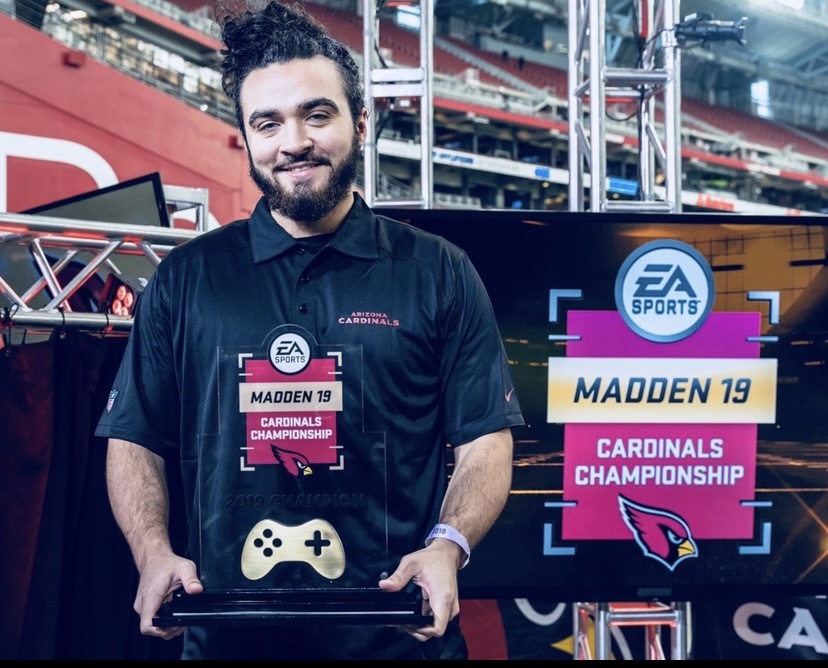 From a franchise player to a professional Madden player to EA's Madden Club Championship Commentator, Tyler Davis continues to move up the Madden totem poll.
Davis joins Pablo Rosero to talk about how he got his Madden start, his first professional Madden win, how he became the Madden club championship commentator, and the exciting future that Madden has in Esports.
Davis went from a 14-year old regional winner to the face of EA Sports Madden NFL esports commenting. To Davis, the opportunity to commentate came as a shocker.
"I think I had some good interviews when I won maybe," Davis said on his start as a commentator. "But they saw something in me, EA did, and the following year they brought me in just as a trial run."
Davis enjoyed talking about his passion and building his fellow gamers as they attempted to play and grow. He has been, as some of his buddies say, the go to color guy for EA.
For Davis' whole story check out the interview above, and to follow Davis check out his various social media accounts.