Madden Club: Draft edition breakdown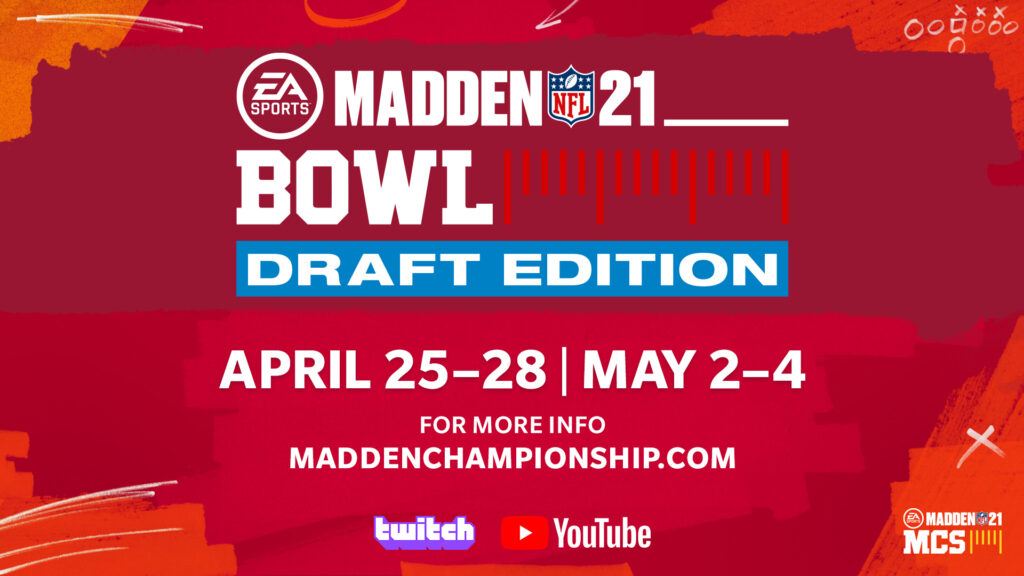 EA Sports fans have been asking for changes to be made to the companies long-time football franchise. While they have not made any major changes to Madden 21, the company did decide to add a brand new online tournament that aims to excite fans.
The Madden Club: Draft edition brings together some of the top online Madden players in the country. By picking players through the Madden club tournament, 24 competitors were selected as either captains or draftees to be selected.
According to EA Sports, the Madden Club: Draft edition is inspired by the NFL Draft. "There will be 24 competitors in the tournament including eight Team Captains. Captains will draft their team among the remaining competitors and will play in an eight-team bracket. Each round will be a best-of-three series with multiple game modes."
The first game mode will be Squad mode, a game mode that allows one player to control the offensive playbooks as another controls the defensive playbook, and the last one is the head coach. Round two will feature a normal Madden Ultimate Team (MUT) game, a MUT salary cap game, a mode that limits who teams can select in terms of players, or a MUT draft, a game mode that allows players to draft a whole new team. Round three is a choice between a game mode not selected in round two.
Of the eight captains, the highest-rated captain is Drini, who is considered the top Madden player in the country. After being the first Madden player to win three different teams club championships when he won in 2018 with Denver, 2019 with Dallas, and 2020 with Jacksonville.
With the draft over and teams selected, the Madden world now eyes April 25 as the first day of the tournament. With this first-time event, EA Sports hope Madden continues to draw in major Twitch streaming numbers.