SportSRoutes Scouting – Terry Michel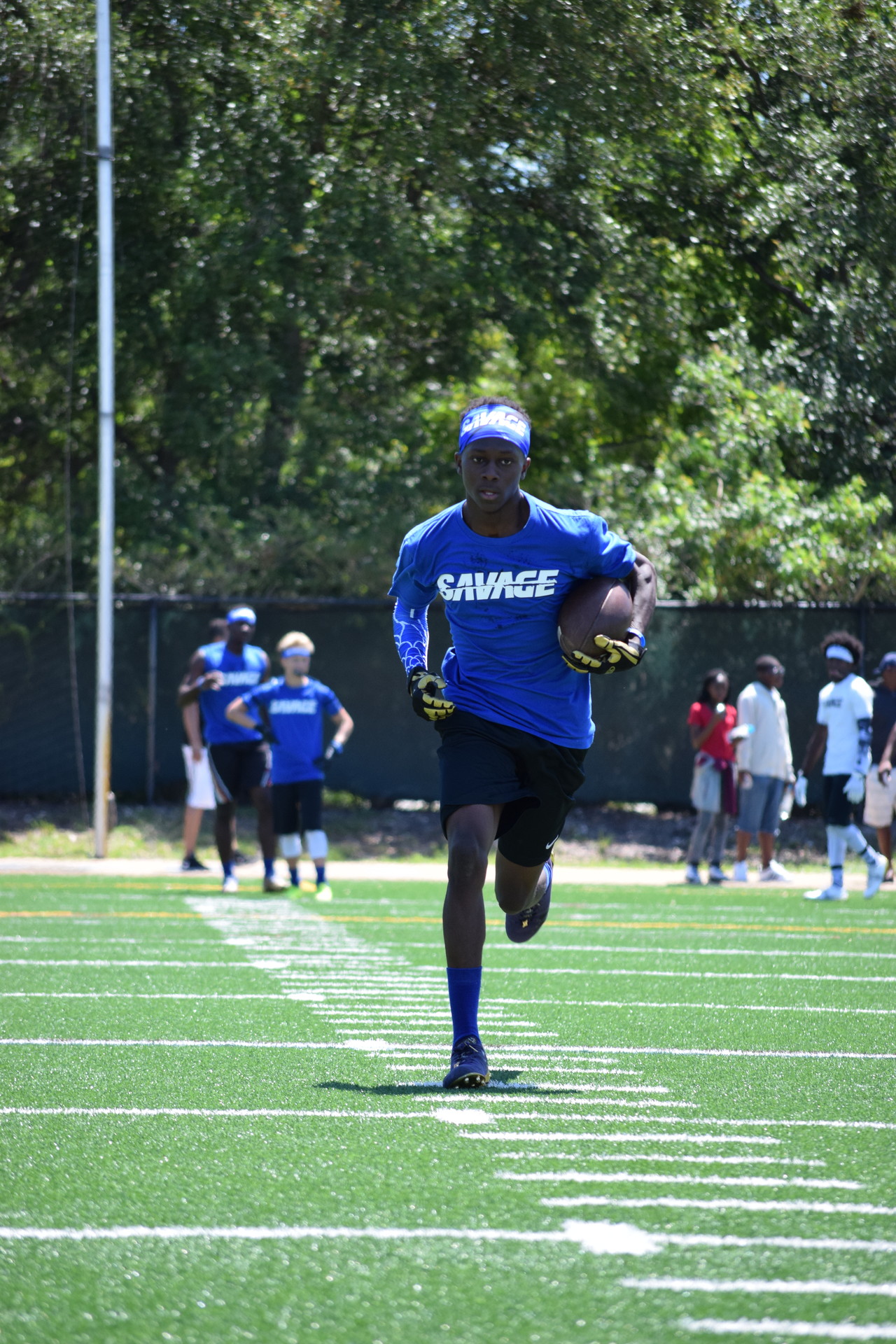 Class of 2018 –  Terry Michel (Coconut Creek High School)
Position: WR

Height: 5'11"

Weight: 153 lbs
Combine Measurables
40-yard Dash: 4.76 s

Vertical leap: 29 in

Broad Jump: 8'3"

Pro Shuttle: 4.56
2016 Stats:
Ability to hold himself up when blocking.

Effectively contains defender and opens up lanes.
Efficient in post and hitch routes.

Has speed to get behind the defense on go routes.
Speedy

Good recovery speed.

Can accelerate on a dime.
Michel has great intangibles and physical traits, but must work on developing his route tree. Michel has the speed and willingness to excel on the field and will make huge plays for his team with or without the ball in his hands.
While Michel did not post eye popping numbers he came in a preformed. He backed up the tape by showing his speed and his vertical leap. Michel showed reliable hands, but must clean his route running a bit. However, Michel proved that he has the physical traits to excel in the right college program.
http://www.hudl.com/profile/7487886/terry-michel