SportsRoutes 2017 NFL Mock Draft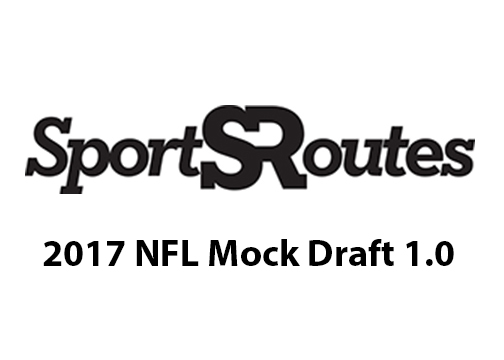 The NFL Draft is almost 5 days away. Here's SportsRoutes take on who's getting picked in Philadelphia this year.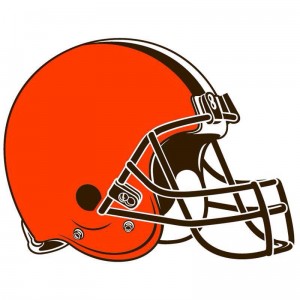 1. Cleveland Browns – Myles Garrett DE, Texas A&M
"Ranked 31st in overall defense last season, Cleveland desperately needs someone to assuage the thrashings they take from opposing offenses. The Browns' roster have more holes than a bum's socks (coincidentally half the roster are actual bums), so grabbing the best available player would be the right move towards redemption. Garrett is a once in a generation phenomena along the lines of Bo Jackson, exhibiting traits which are the stuff of urban legend. Garrett has the quickness comparable to a running back, the toughness of an 80's era linebacker and the field awareness of a seasoned veteran. Garrett's collegiate statistics are on par with all time greats Lawrence Taylor and Reggie White and when you see the film – you can understand why. Garett can single handedly take over a game and shame the lineman who is tasked with slowing down his impact. The Browns will get a Jason Pierre-Paul type edge rusher combined with the statuesque physique of Jadeveon Clowney. Garrett is Hulk in a helmet and if the Browns consider another prospect, it'll be a move that will be ridiculed not just now but for decades."

– Matthew Thompson,Lead Sports Culture Writer
2. San Francisco 49ers– Malik Hooker S, OSU
"The Niners will play a 4-3 defense this season. This requires them to improve their secondary, they add Malik Hooker out of Ohio State, the best safety in the draft. Hooker has sheer athletic ability that should not be taken lightly. Whatever team Hooker goes to, there will be a strong turnaround in the defensive front. " 

-Sebastian Kuzak, Lead NBA and Soccer Writer

DE Myles Garrett, projected no.1 pick in the NFL DRAFT, ran a 4.62 at his pro day today. #NFLDraft

— SportsRoutes (@SportsRoutes) March 30, 2017

 
3. Chicago Bears– Jonathan Allen  DT, Alabama
"With Malik Hooker off the board, it would make sense for the Bears to bolster another part of their defense by selecting Allen with the 3rd pick. Sure the Bears have an obvious need at QB, but I'm not sure they're sold enough on Watson or Trubisky to take either of them this early. Allen, on the other hand, is a versatile lineman who will add a much needed spark to the Bears D-Line "
4. Jacksonville Jaguars–  Leonard Fournette RB, LSU
"The Jag's running back corp (like the team as a whole) left a lot to be desired last year. Ranking 22nd in the league in rushing yards with a committee led by average (at best) backs Chris Ivory and T.J. Yeldon, Jacksonville relied heavily on an inconsistent and often disappointing passing 'attack'. Leonard Fournette would be a phenomenal pickup that could jumpstart the much maligned offense because he is an explosive yet fierce player that was the stuff of nightmares for SEC coordinators. Although his mediocre combine statistics left a lot of scouts wondering if his game could translate to the NFL, two years of elite level production grants  Fournette some benefit of the doubt to our panel.  Fournette is an every down back that has the potential to turn the Jaguars' franchise around and save the career of Blake Bortles." 

-Mataio Telfort, Featured Contributor    
5. Tennessee Titans from Los Angeles Rams- Marshon Lattimore CB, Ohio State
"The Titans were one of the biggest surprises of the 2016 season as their unique Exotic Smashmouth offense led them to an impressive 9-7 record. For all the praise however, they lacked a true playmaker in their defense. With the release of Jason McCourty in the offseason, the back end of the Titans defense is in dire need of a number 1 corner in a division with TY Hilton and DeAndre Hopkins. Marshon Lattimore is the second member of Ohio State's elite secondary to be taken in the top five of the draft and it's not taken for granted. Lattimore is a dream CB prospect, with the ability to shadow his man and effectively take him out of the game completely. Although there are worries with his experience since he was promoted to starter just last year, the Titans would be thrilled to have a potential shutdown corner fall to them at number five."  

-Christian Douglas,Lead NFL and NFL Draft writer
6. New York Jets– Mitchell Trubisky QB, North Carolina
"Last season the QB play in New York dropped off in a major way after Ryan Fitzpatrick (who had a career season in 2015-2016) had arguably the worst sequel this side of

The Hangover II

. The Jets QB depth chart looks like a washed up All-American game, with underdeveloped gunslingers Bryce Petty and Christian Hackenberg plaguing the roster. What makes Trubisky different than all of the Jets recent QB blunders is his experience in an NFL style offense and an advanced decision making process (5.0 TD/Int ratio in 2016 with a 68.0 completion percentage) well ahead of any prospect the Jets have selected in the past 3 years. Any QB drafted by the Jets has a 50/50 chance of busting horribly or not playing but Trubisky is good enough to change even the Jets ineffectiveness." 

– Pablo Rosero, Lead Writer
7. Los Angeles Chargers– Jamal Adams S, LSU
" Eric Weddle's departure last off season left a huge hole in the DB sector of the team. Adams plays on and off the ball and consistently performed at All-American level throughout his college career. While his speed is questionable, he can handle coverage on some of the biggest guys in football. Chargers get a consistent rookie who has potential to shine this year. " 

– Jordan Artzy, Editor in Chief

 

#OSU S Hooker and #LSU S Adams could be top5 picks,but which player will coaches value higher a ballhawk (Hooker) or a hitter(Adams) #NFL

— SportsRoutes (@SportsRoutes) April 13, 2017
8. Carolina Panthers– Solomon Thomas DE, Stanford
" The Panthers could go many ways with this pick. Although a running back or corner is needed,  David Gettleman has shown an appreciation for EDGE rushers. This mentality was evident when Gettleman cut ties with Josh Norman because he believed that the front seven could recoup his impact. With that philosophy in mind, the pick of Solomon Thomas would be a welcoming  addition to a team that has a stacked front seven. Thomas has the dreaded 'tweener' label on him due to his 6'3'' height but is a powerful athlete nonetheless who played with a high motor and showed an ability to switch from the edges to the interior and maintain a dominant impact. Pair him with Kawann Short and Star Lotulelei and the front four could become even more dominant." 

-Andres Rosero, Lead NFL and NBA writer
9. Cincinnati Bengals-Reuben Foster LB, Alabama
"It's hard to find any info on Reuben Foster that doesn't have the words "hard-hitting." Foster is perhaps one of the top 3 best defensive talents in this draft and his size and velocity proves so. This Alabama stud is not hesitant to make you feel every tackle and would be a significant upgrade for a mediocre Bengals' defense."

– Matthew Thompson,Lead Sports Culture Writer

10. Buffalo Bills– Mike Williams WR, Clemson
"The Bills kept Tyrod Taylor in the offseason, but lost wide receiver Robert Woods to the Rams. No QB can be successful without weapons. Therefore, with the tenth pick, the Bills add arguably the best receiver in the draft to pair with fellow Clemson alumni Sammy Watkins."

                                                      -Sebastian Kuzak, Lead NBA and Soccer Writer 
11. New Orleans Saints– Derek Barnett DE, Tennessee
"The Saints have had a need on the defensive side of the ball for a couple of years now. Keeping in mind that they can't afford to let another opportunity to take a promising defensive player, I couldn't see them going with anyone else but Barnett if he drops down to their pick. Barnett could be a valuable pass rusher for them. He's got the strength and athletic pain to give offensive lineman a real scare in trenches."

-Santino Capalbo, Lead MLB and Fantasy Sports Writer
12. Cleveland Browns from Philadelphia Eagles- Dalvin Cook RB,FSU
"Dalvin Cook would be a very reasonable pick for the Browns. He's very fast, has very high football IQ, and led FSU to a historic season. The Browns struggled last year seeking for a playmaker, which I believe Dalvin Cook could fulfill. " -Mataio Telfort, Featured Contributor 
13. Arizona Cardinals-Corey Davis WR,Western Michigan "With Hall of Fame WR Larry Fitzgerald expected to retire after next season, Corey Davis would be the perfect successor for Fitzgerald's impact on a team so desperate for new talent. At 6'3" with an advanced route tree and an uncanny ability to locate the ball in the air, it's not hard to see the comparisons between Davis and Fitzgerald. With David Johnson and John Brown already in place, Davis can be another young stud to lead the Cardinals to a new era. This pick should be a no brainer for a Cardinals management who thinks three steps ahead of their competition." -Christian Douglas,Lead NFL and NFL Draft writer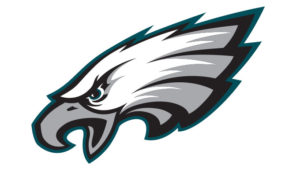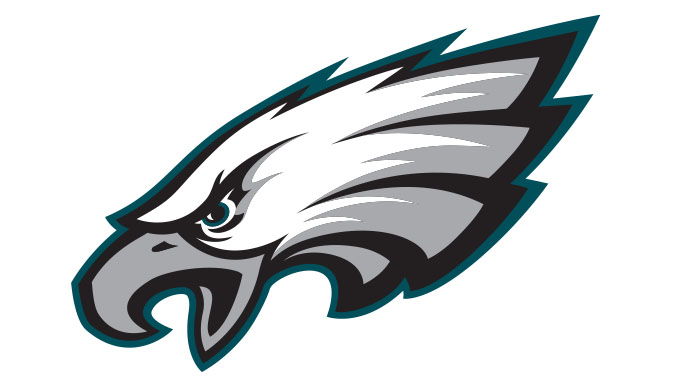 Philadelphia Eagles

from Minnesota Vikings- John Ross III WR,UW
"Carson Wentz is one of the best young QBs in the NFL and he proved that early last season, but a lack of game changers held him back. After signing WR Alshon Jeffery to pair up with Jordan Matthews on the outside, adding Ross would give them a speedy slot receiver and a game changer that Philly has not seen since DeSean Jackson left the team."                            – Pablo Rosero, Lead Writer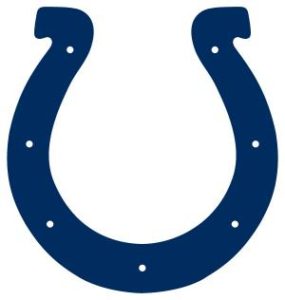 15. Indianapolis Colts– Teez Tabor CB,UF
" This guy is what every scout has in mind. This guy is a prototype CB that can perform day in and day out. When the ball is in the air, it's either a pick or deflected pass. He is truly excellent in pass coverage and has the ability to play up close. With the addition of Teez to the Colts, they get much needed help in the secondary, and have the potential to see a breakout player. Quote me on that. " -Jordan Artzy, Editor in Chief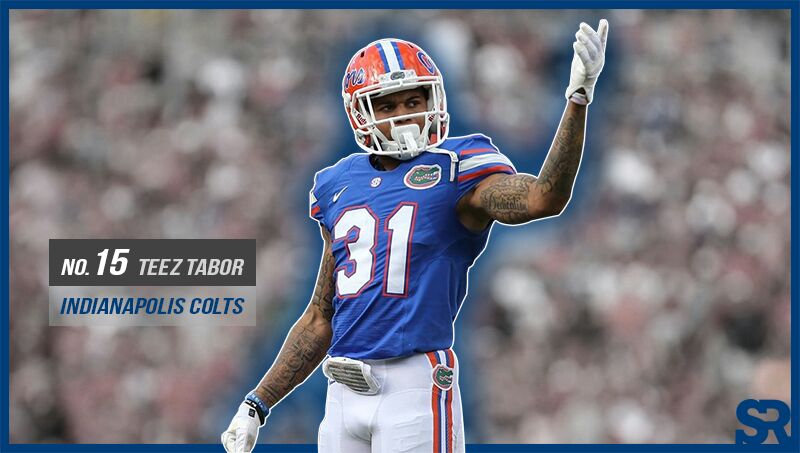 16. Baltimore Ravens– OJ Howard TE Alabama
"One of the best TE prospects the NFL has seen in the past decade. Howard provides a great value as the rare tight end that not only has great hands but also is an exceptional blocker. The Ravens would welcome his contributions in both areas, as they feature a subpar receiving core with no real threat in the end zone or the middle of the field. If the Ravens select Howard, expect at least a Dennis Pitta-esque type of production in a system that loves big bodied tight ends as much as any other team."   

-Andres Rosero, Lead NFL and NBA writer 

Washington Redskins

– Christian McCaffrey RB, Stanford

"The Redskins struggled significantly in the running game last season (21st ranked rushing attack with just 106 Yds/G) and addressing that position in the first round would be sensible. McCaffrey is the dynamic back Washington needs with his tremendous speed, footwork, and pass catching ability. He's a player who's eager to exploit matchups anywhere on the field, and having the route-running​ skills of a wide receiver​ further​ demonstrates his versatility. If McCaffrey drops this low, it's a steal."

-Matthew Thompson,Lead Sports Culture Writer

Tennessee Titans

– Marlon Humphrey, CB, Alabama

"The Titans took a cornerback at fifth overall in this mock but Humphrey is just too much value at this point. The Titans had one of the worst secondaries in the league last year, and although they have other needs to fill, such as wide receiver, they take a cornerback  and shore up the back end of their defense." -Sebastian Kuzak, Lead NBA and Soccer Writer 

Tampa Bay Buccaneers

– David Njoku TE, Miami

"This is truly a no brainer. With McCaffrey and Howard off the board, the Bucs need look no further than the likes of Njoku, a track athlete turned dominate red zone tight end who is one of the youngest players in the draft at 20 years old. He compares most notably to Greg Olsen of the Panthers and I believe he'll develop into a crucial offensive weapon for Winston to look towards. "

-Santino Capalbo, Lead MLB and Fantasy Sports Writer

Denver Broncos

– Jabrill Peppers LB, Michigan

"Coming out of this year's draft class, Jabrill Peppers has to be most versatile player. Peppers has been able to play both safety positions, linebacker, and some defensive end. Peppers is truly the jack of all trades with his ability to excel in any spot necessary. Many scouts are impressed with Pepper's athletic ability, but teams are worried that he won't pick a position.  The former Heisman candidate can be a huge asset for the Broncos if he picks a position to play and is able to excel under Joe Woods' system." -Mataio Telfort, Featured Contributor 
21. Detroit Lions-Jarrad Davis LB, Florida 
"The Lions taking some major losses at the linebacker position with LB Deandre Levy leaving. A sideline to sideline linebacker like Jarred Davis would be a perfect addition to a young Lions defense."
-Christian Douglas,Lead NFL and NFL Draft writer
"Miami relied heavily on their offensive line during their 2016 playoff run. While they performed admirably, it was obvious that this was a weakness. Insert Forrest Lamp, arguably the best offensive lineman in this years draft, next to last years first rounder Laremy Tunsil and you'll have a powerful blocking duo for years to come.  "

– Pablo Rosero, Lead Writer

"This draft class isn't known for it's top tier offensive line. Offensive linemen have been known to fall early in the top 5 in recent drafts. Giants go with the safe pick of an offensive tackle from Alabama who can definitely provide significant blocks for his team. While the Giants have been known for erratic but understandable picks (see Eli Apple), they still do great in the draft no matter who they take. Any pick for this team is a good pick in my honest opinion. " -Jordan Artzy, Editor in Chief

Oakland Raiders

-Zach Cunningham LB Vanderbilt

"A natural playmaker. That's the defining trait of Cunningham, who led Vanderbilt with 125 tackles and is a multi first team All-SEC player. He has a nose for the ball carrier and an uncanny ability to force fumbles (16.5 FF in his career). However, he comes with his flaws, the most noticeable of which is his lack of lower body strength which could pose an issue. In a system with Jack Del Rio and workhorse Khalil Mack however, Cunningham could serve as an enforcer that would compliment the old-school smash mouth culture that Oakland is implementing." -Andres Rosero, Lead NFL and NBA writer 

Houston Texans

-Deshaun Watson QB, Clemson

"The Texans are a young and talented team who could have had an even better season if they had a good and  consistent QB. Yes they have Tom Savage now, but if they can get one of the best talents from Clemson to challenge Savage, it will be very rewarding for them. The receiving corp is hungry in Houston, and it's about time someone feeds them."- Matthew Thompson,Lead Sports Culture Writer

Seattle Seahawks

– Garett Bolles, OT, Utah

"The Seahawks biggest need is offensive line. With Cam Robinson and Forrest Lamp gone, they take Bolles. We don't predict trades, but it's possible the Seahawks move down to get more picks in the second and third rounds." -Sebastian Kuzak, Lead NBA and Soccer Writer 


Kansas City Chiefs

– Patrick Mahomes III QB, Texas Tech

"Yes, it is that time. With so many of the league's quarterbacks reaching the tail end of their careers, many teams like the Giants, Chargers, and of course the Chiefs, will be looking towards the future and possibly finding their respective successors in this draft or next year's. I contest that Mahomes III, who just this past season was the most offensively productive player in college football, is in a perfect situation for both himself and KC. He'll be a second string rookie under the wing of talented veteran Alex Smith who can help the Texas Tech alumni to polish his QB skills. The Chiefs, if they do pick Mahomas, would have the opportunity to allow him to grow and progress under Smith for the remaining years of his contract until it's time for him to hand over the reigns. However, I wouldn't be surprised if Mahomes impressed early on and won the starting job sooner than expected. " -Santino Capalbo, Lead MLB and Fantasy Sports Writer

Dallas Cowboys

– Adoree' Jackson CB, USC

"Adoree' Jackson was one of the most exciting players in college football last year. He came off a historic season after scoring on kickoff returns, punt returns, receiving, rushing, and defensive touchdowns. The Cowboys need a playmaker on their special teams and Adoree' looks like he can get the job done. Even though the Cowboys did exceptional last season, they need some special talent on their struggling defense." -Mataio Telfort, Featured Contributor 

Green Bay Packers

-Haason Reddick LB, Temple

"The Packers have so many holes on their roster— especially on the defensive side of the ball. To me, Haason Reddick is arguably the second best linebacker in this years draft. Reddick can provide competitive pass rushing and become a valuable complement to Clay Matthews. " -Christian Douglas, Lead NFL and NFL Draft writer
30. Pittsburgh Steelers– Gareon Conley CB, OSU
"Pittsburgh allowed themselves to be pummeled in the air by the New England Patriots in the AFC Championship game, so why not take the best available Corner? Artie Burns is poised for a big season in year 2 and Conley can play both at nickel and on the outside.It is hard to imagine Conley being available here so we'll take him since he's the best player on the board and fills a position of need." – Pablo Rosero, Lead Writer



31. Atlanta Falcons– Taco Charlton DE, Michigan
" Pure monster. That is what the Falcons will get out of this 6'6 defensive powerhouse. Even with the injury his junior season, he still averaged monster numbers, and was primed for a historic season. Although we can see Charleton become a difference maker,  his injuries are rather alarming for any team – making him a late first round pick. If Charleton can perform at peak levels without injury, he definitely has the ability to make it big in this league."

– Jordan Artzy, Editor in Chief

New Orleans Saints

from New England Patriots- Kevin King CB, Washington

"Pass defense has been the gaping flaw of the Saints for what seems like an eternity. Their lack of depth and a roster without any defensive back prospects has left New Orleans with problems on the back end of their defense. King can change the outlook almost immediately due to his rare height at the position and a good feel for finding the football. Can play the slot and safety due to his height which brings versatility to a much needed unit. Needs to improve on his recovery speed and instincts but if the Saints are willing to develop the talent, King can be a valuable player. With our predicted additions of King and. Derek Barnett, the Saints D could be a up and comer if the pieces are placed in the best positions to succeed." -Andres Rosero, Lead NFL and NBA writer 

For more draft coverage watch Episode #1 of Hot Routes, where we break down various questions of the 2017 NFL draft.
Website: www.sportsroutes.com
Facebook: www.facebook.com/sportsroutes/
Twitter: www.twitter.com/sportsroutes1/
Instagram: @sportsroutes
SoundCloud: https://soundcloud.com/user-95202233
YouTube: https://www.youtube.com/channel/UCSssR3-8pPrwLj4Hmn-mLNg
For inquiries please contact: [email protected]