Workhorse or Pony? : Top Running Back Prospects of 2018 NFL Draft
After breaking down the Top three QB prospects in our last article, we break down the top 4 Running Back prospects in the 2018 NFL Draft. Could these backs be future workhorses, or bust and become ponies?
Saquon Barkley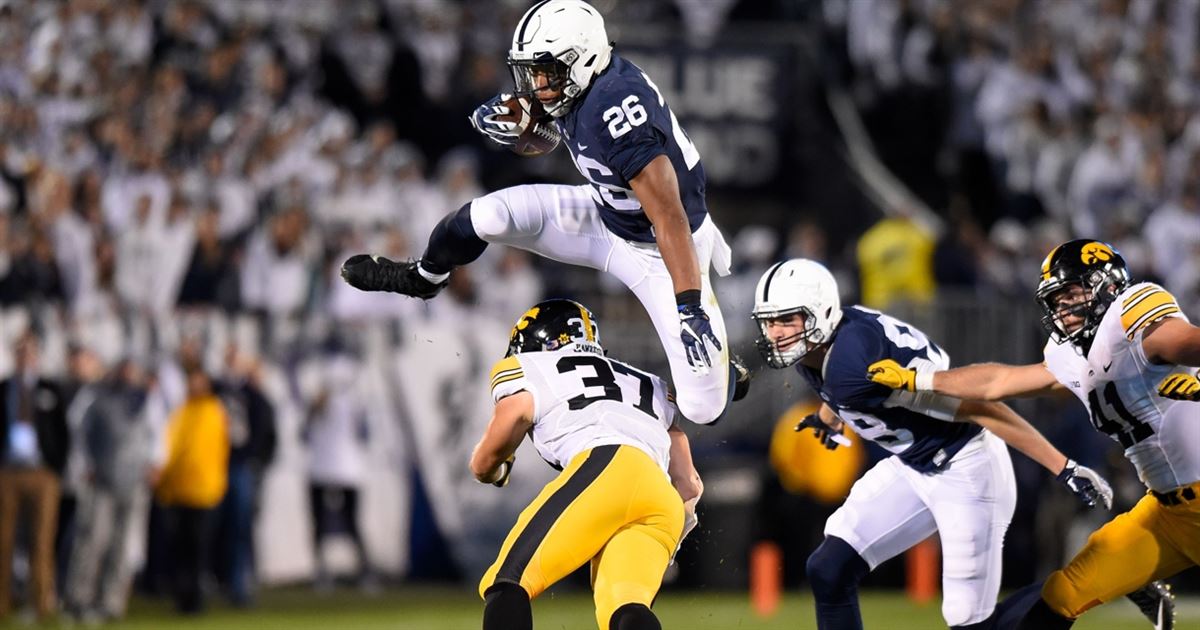 Penn State is on the verge of making the College Football playoffs for the first time in school history, and a major reason for that is Junior Running Back Saquon Barkley. Barkley leads the Nation in total scrimmage yards per game (211 ypg) and there is nothing on the field that this kid can't do. Barkley has 11 rushing touchdowns, 4 receiving touchdowns, a passing touchdown, and a kickoff return for a touchdown.Mixing strength, power, and speed in his 285 Lb. frame allows Barkley to overpower any solo tackler at the point of attack. Barkley could be the best running back prospect to come into the draft since Adrian Peterson and could be the best prospect to come out of college in a very long time. The sky's the limit for Barkley, who could go as high as first overall in the 2018 NFL draft.
Bryce Love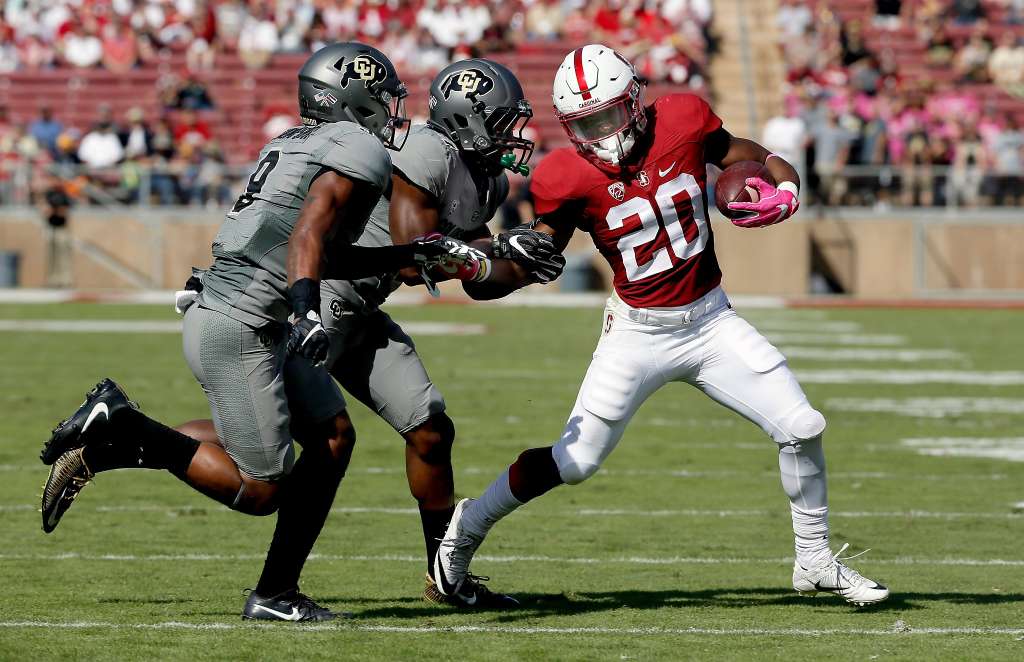 Who would've thought that Stanford could replace Christian Mccaffrey as fast as they did? Bryce Love is killing it this season at Stanford and no one can deny the fact that he is carrying the load for them. Love is averaging over 8 yards per carry (ypc) and the fact of the matter is he is over 130 carries on this young season. Love is out to show NFL teams he'll be able to to be a to be a workhorse. Expect Love to continue to produce at a high rate and expect to hear his name early on draft night.
Rashaad Penny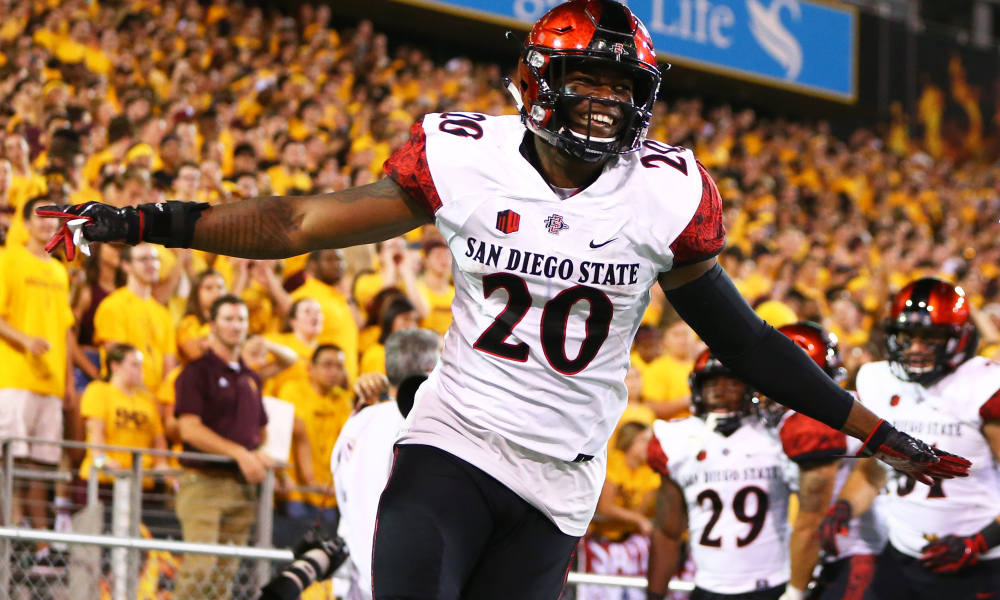 Penny is a stud back who has produced very highly for the San Diego State Aztecs his senior season. Penny has the ability to score in multiple fashions and showcases prestige vision and speed. Many Aztec fans would say that Penny is reminiscent of former Aztec great and St.Louis Ram Hall of Famer Marshall Faulk. Faulk had the ability to excel at every facet of the offense and while Penny isn't as talented as Faulk, he carries his team to their wins. The Aztecs go as far as their workhorse back, who rushed for over the century mark in every win this season but has rushed for less than 60-yards in both of theAztec'ss losses. Penny will be a late first rounder to early second rounder with his unique ability to rush, catch, and return kicks.
Derrius Guice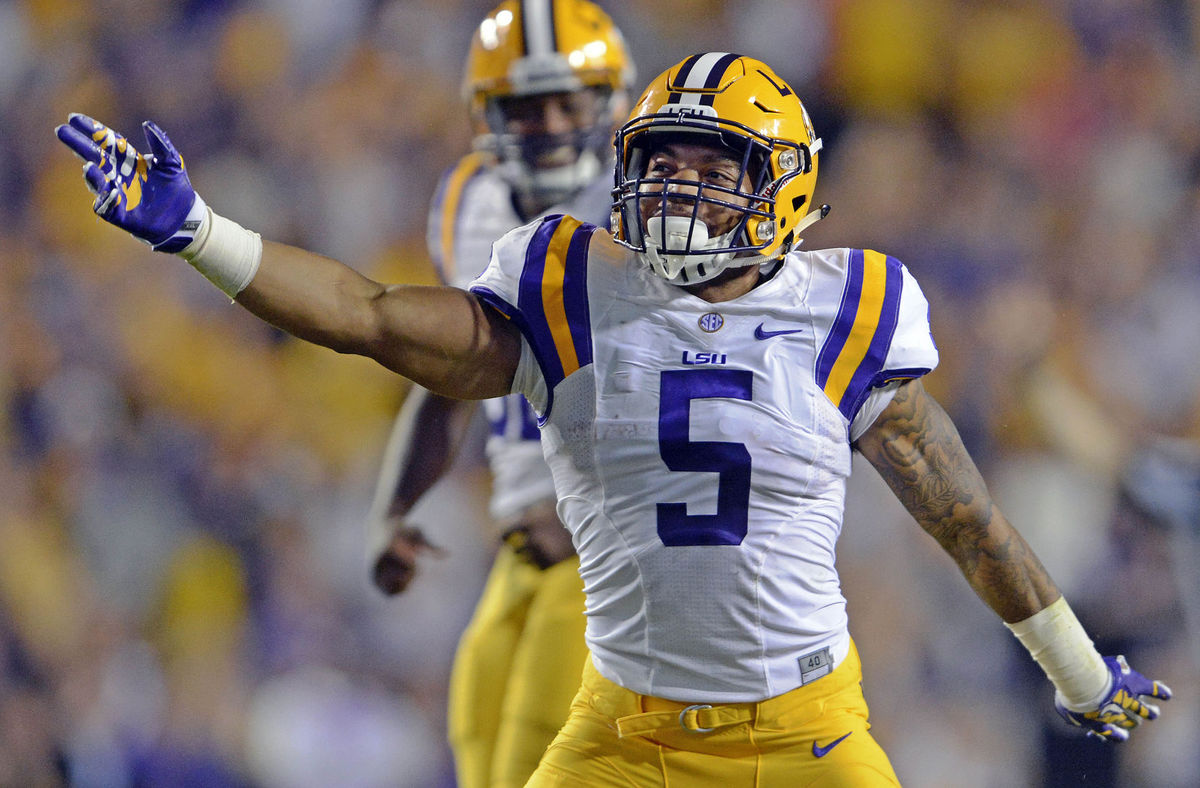 Derrius Guice was expected to be the successor to Leonard Fournette's throne at LSU, but that has yet to translate this season. An under producing player for an under-producing team, Guice will still be looked at heavily by scouts due to his power running style and his pro-ready frame. Averaging 5.7 yards per carry would be a strong stat line in the pros, but in college, it's not a strong stat line. Guice will have to put on a show these last few months and carry the load for the Tigers in order to get back into the first round conversation that he received last summer.