The Buffalo Bills Make Major Trades.
The Buffalo Bills have traded away WR Sammy Watkins and a 2018 sixth round pick to the Los Angeles Rams for CB E.J. Gaines and a 2018 second rounder. The Buffalo Bills have also traded away starting CB Ronald Darby to the Philadelphia Eagles for WR Jordan Matthews and a 2018 third round pick.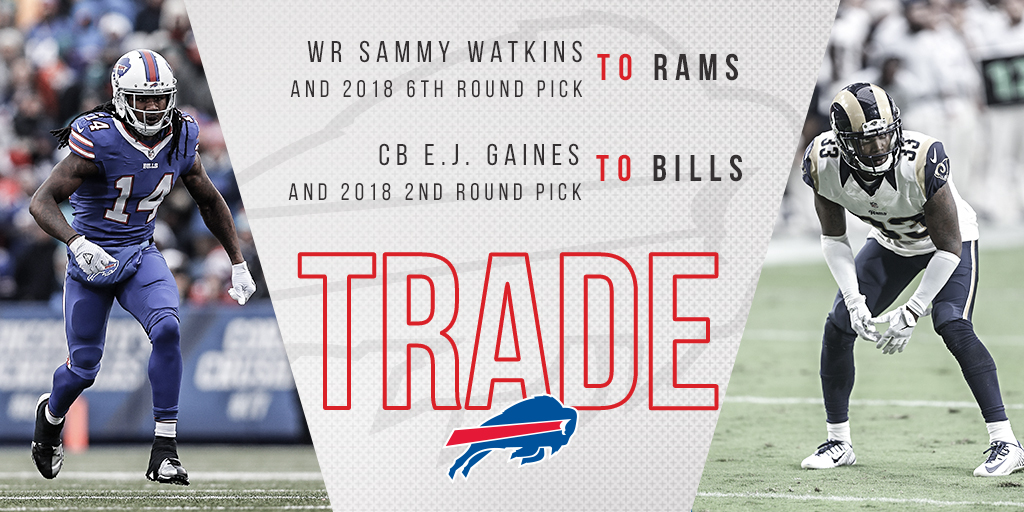 The Rams now add a legitimate number one wide receiver to complement 2016 First overall pick Jared Goff and Sammy Watkins is a stud play maker.  Along with RB Todd Gurley and WR Tavon Austin, the Rams will look to challenge the Seattle Seahawks with their new high flying offense. The Rams gave up a 2018 second round pick and CB E.J. Gaines for Sammy Watkins. Gaines will now become the starting corner for the Bills alongside 2017 first round pick LSU CB Tre'Davious White. Gaines will be replacing CB Ronald Darby who was also traded today.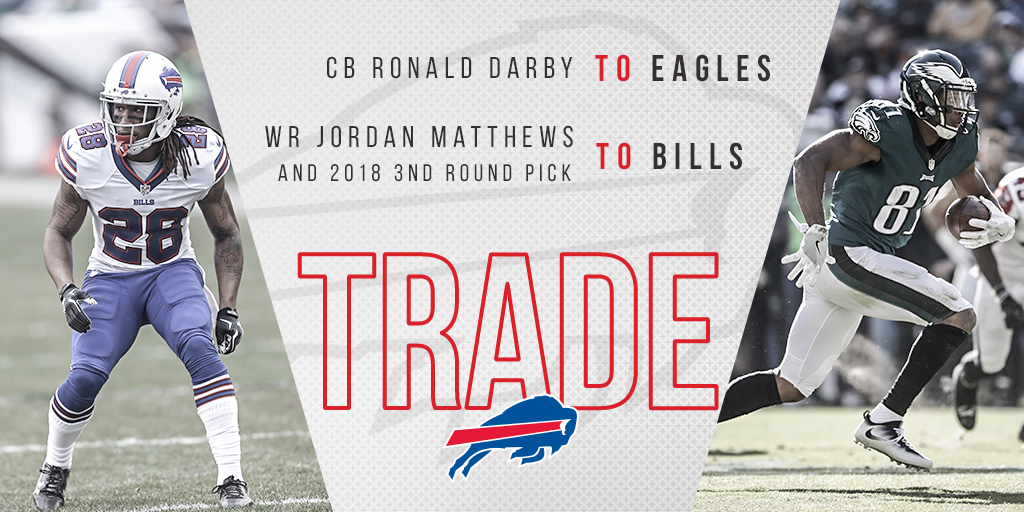 The Eagles add a number one CB in Ronald Darby and giving up Jordan Matthews does not seem like a major loss. The Eagles signed top free agent Wideout Alshon Jeffrey from the Chicago Bears and WR Torrey Smith this offseason and it was apperant that Matthews was in line to loss receptions. However, Matthews now becomes the top target for Bills QB Tyrod Taylor in a run first offense.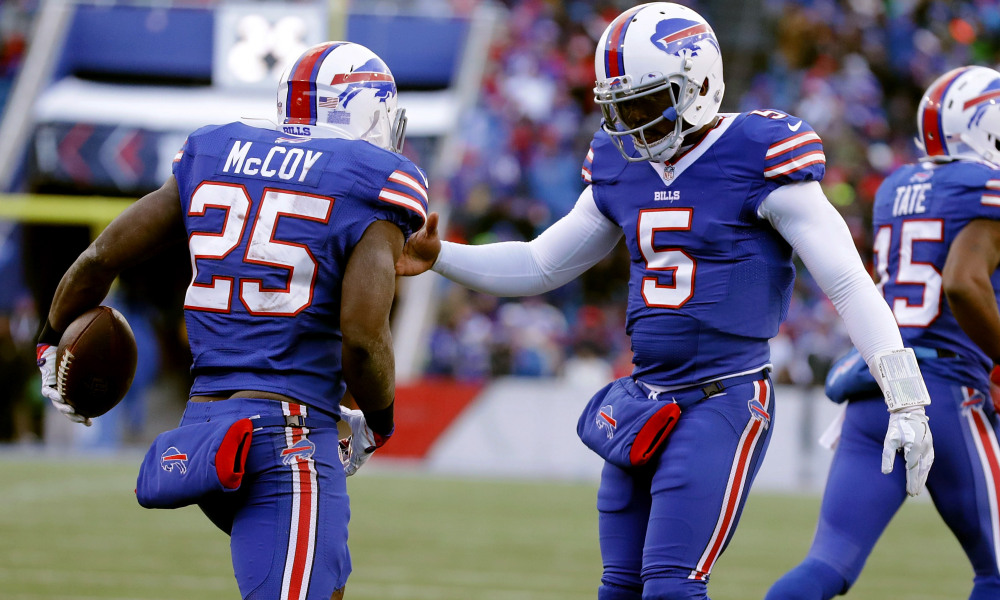 Aside from acquiring WR Jordan Matthews and CB E.J. Gaines, the Buffalo Bill acquired a 2018 second rounder and a 2018 third rounder in these trades. It seems that the Bills are looking toward the future and will look to build in a strong 2018 draft class. The Bills also had not accepted Sammy Watkins 5th year option and it seemed apparent that the franchised had moved passed the WR as he has had issues staying health over the course of his career. If Watkins can stay healthy he will command a major contract in the 2018 offseason.