SportSRoutes Scouting – Timothy Scippio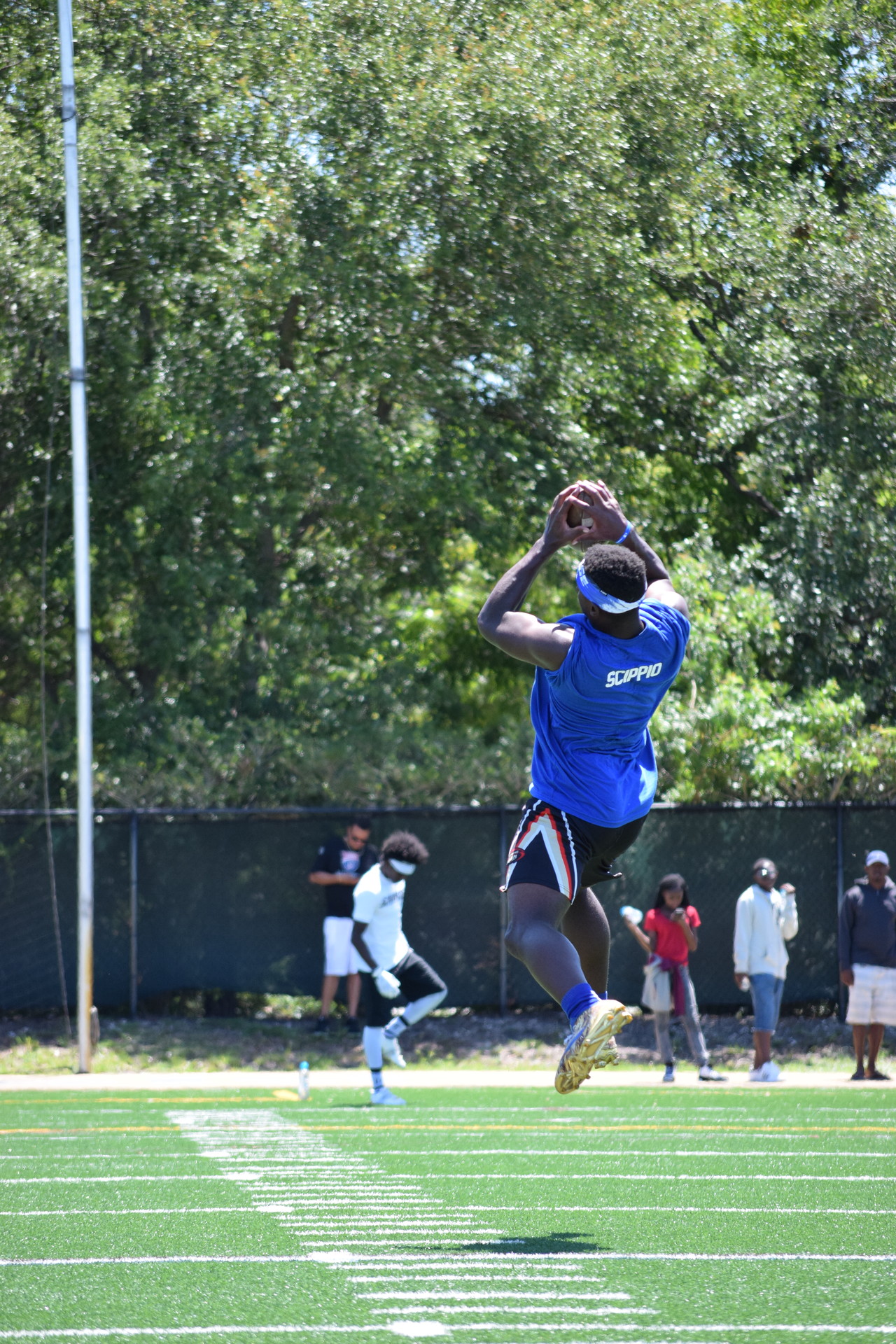 Class of 2018 –  Timothy Scippio (Coconut Creek High School)
Position: WR

Height: 6'2"

Weight: 195 lbs
Combine Measurables
40-yard Dash: 4.56 s

Vertical leap: 29.6 in

Broad Jump: 9'7"

Pro Shuttle: 4.34 s
2016 Stats:
10 Catches

200 yards

0 TDs
Bigger and stronger than almost anyone going against him on the field.

Uses his height and strength to his advantage.

Punishing blocker.

Fights for extra yards.
Beats DB at highest point.

Proficient at go routes.
A physical specimen, Scippio is able to outmuscle his man on every down. He must work on his route tree and see more opportunities in the game, but he has the build to excel.
Although Scippio came in as a Junior, he was one of the biggest mysteries at the beginning of the combine. However, he his mark on the entire combine. Scippio lead the combine in the 40-yard dash and the Broad Jump and placed in the top-4 of every single event. Scippio has to work on his route running and hands, but has the physical tools to excel at any skill position on the football field.
http://www.hudl.com/profile/7587221/timothy-scippio