SportSRoutes Scouting – Edwin Reed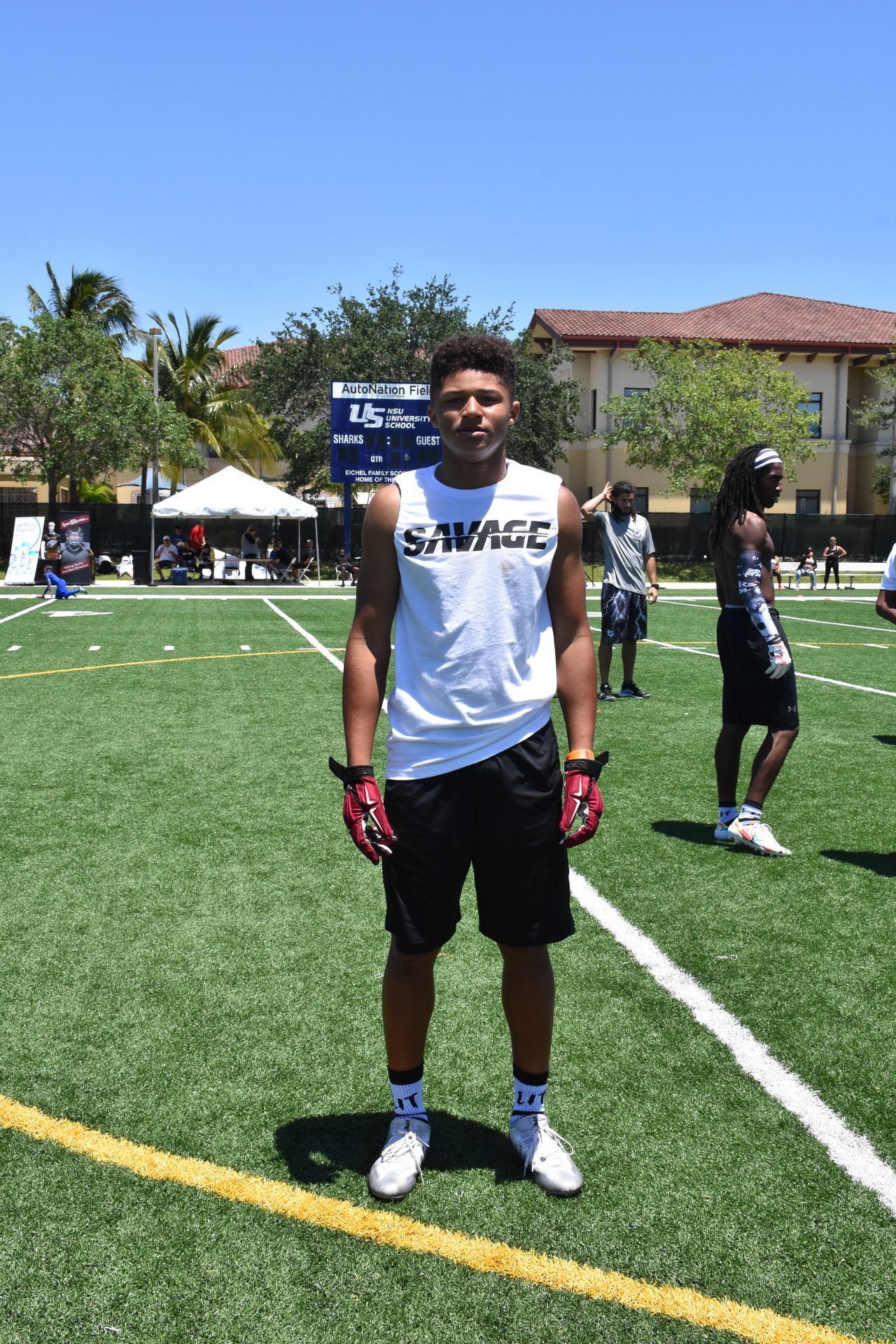 Class of 2018 –  Edwin Reed (Dr. Michael Krop Senior High School)
Position: WR

Height: 6'1"

Weight: 180 lbs
Combine Measurables
40-yard Dash: 4.6 s

Vertical leap: 28.4 in

Broad Jump: 9'6.5″

Pro Shuttle: 4.47 s
2016 Stats:
48 catches

750 yards

6 TDs
Has the ability to outrun his defender.

Good body control and footwork.
Can run go routes proficiently.

Efficient when running short and intermediate routes.
Fights for extra yards.

Can win one on one matchups.

Catches ball at high point and catches most 50/50 balls.

Uses his frame in order to free up space.
Reed led Hollywood Hills in receiving and the tape shows why. Reed consistently beat out his opponents and used his frame to over power the defenders. His 15.6 yards per catch is an impressive feat for a young wide receiver who can make a big play at a moment's notice.
Reed impressed everyone who came out to the combine. Reed placed in the top-5 in most events and proved to have one of the best routes. Reed dropped a few balls, but the overall talent overshadows this. He showed the he can rely on tools other than his frame to be a talented football player.
http://www.hudl.com/profile/5339347/edwin-reed