SportSRoutes Scouting- Kahlil Brantley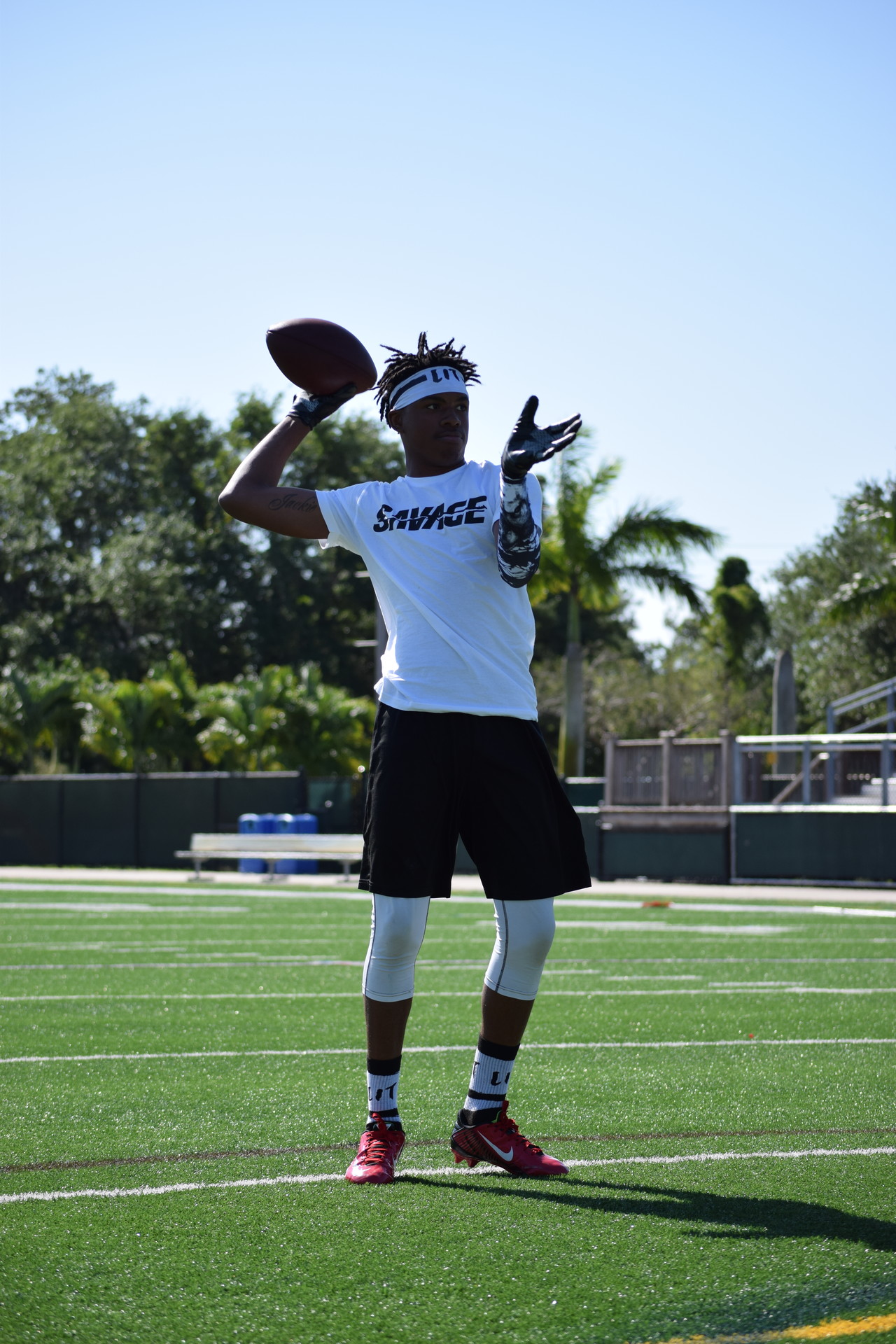 Class of 2021  –  Kahlil Brantley (Doral Prep Academy)
Position: WR

Height: 6'1"

Weight: 165 Lbs
Combine Measurables
40-yard Dash: 4.9 S

Vertical leap: 24.5"

Broad Jump: 8'6"

Pro Shuttle: 4.72 s
2016 Stats:
Uses his big frame in order to high point the ball.

Pushes smaller opponents around.
Willingly blocks for his teammates.

Makes contested catches.

Advanced route tree for his age.
As an 8th grader playing high school football, Brantley excelled. Brantley uses his frame to produce and he still has time to grow. Brantley has the tools to become one of the best wideouts in all of South Florida.
Brantley stood out because of his age and his frame. He is a cocky player but backs it up with his play. He was in the middle of all the older players and was active in the one on ones.
http://www.hudl.com/profile/8182265/kahlil-brantley