SportSRoutes Scouting- Jovon Smith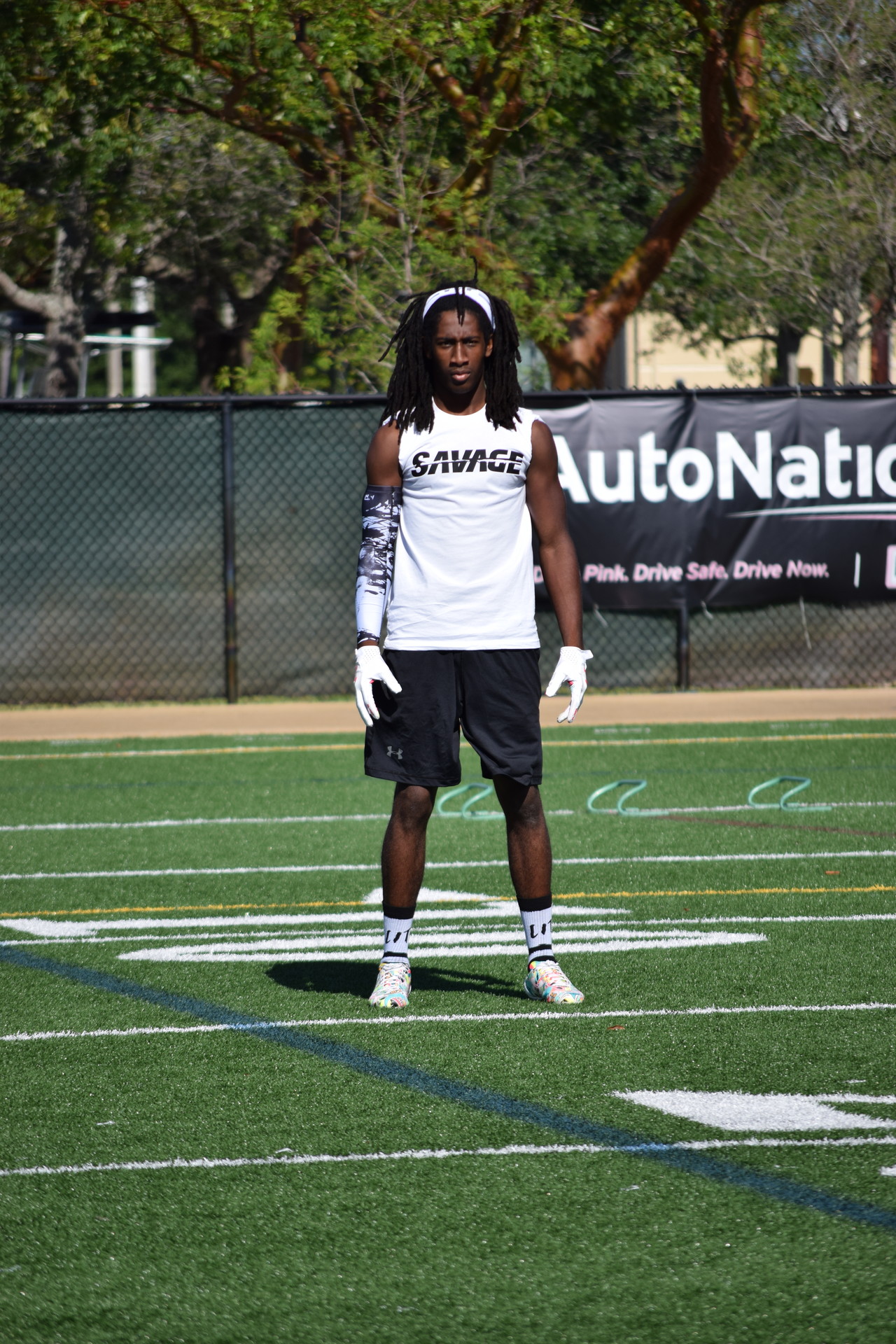 Class of 2019 –  Jovon Smith ( Hialeah High School)
Position: WR

Height: 6'1"

Weight: 170 Lbs
Combine Measurables
40-yard Dash: 4.77 s

Vertical leap: 25.7"

Broad Jump: 8'6"

Pro Shuttle:  4.66 s
2016 Stats:
Great game speed.

Recovers when beat.

Creates separation with his feet.

Comes to the ball.

Makes plays with or without the ball.
Smith has a good frame and has good recovery speed to beat out opposing players. Runs a good route tree and can stretch the field with his speed. On defense Smith has a nose for the football and always makes a play when the ball is in the air.
Smith stood out at the camp with his college ready frame. He impressed on the route running and made impressive catches. Smith has the ability to be the number one WR and CB on his team.
http://www.hudl.com/profile/9130918/jovon-smith