SportSRoutes Scouting – Derrick Davis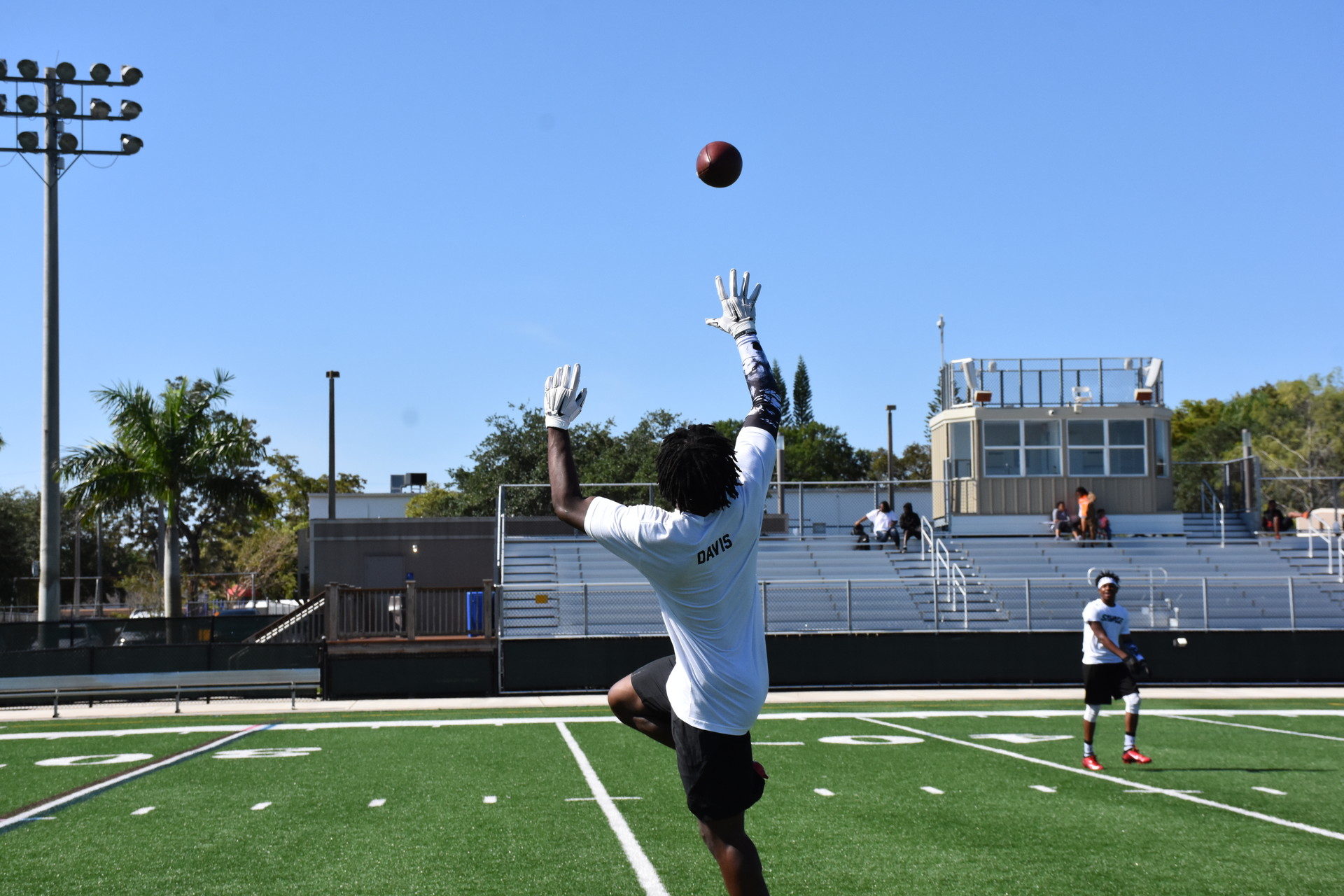 Class of 2018 – Derrick Davis (NorthWestern High School)
Position: WR

Height:  5'11"

Weight:  180 lbs
Combine Measurables
40-yard Dash: 4.79 s

Vertical leap: 29 in

Broad Jump: 8'7.5"

Pro Shuttle: 4.4 s
2016 Stats:
Willing blocker.

Blows people up.

Used as Tightend in certain packages.
Excels in short and intermediate routes.

Can beat his defender deep.
Davis was used in multiple ways his Junior season at NHS. He played primarily in the slot, but was one of the best blockers on the team. He freed lanes for his team mates at both the wide receiver position and tight end position. Davis uses excellent blocking with solid hands in order to make plays all over the field.
Davis stood out because he was one of the only players willing to play DB during one on ones. Not only did he excel in the pro shuttle, Davis demonstrated the skill set to perform at any level.
http://www.hudl.com/profile/6171946/derrick-davis