SportSRoutes Scouting – Cedrick Mesidor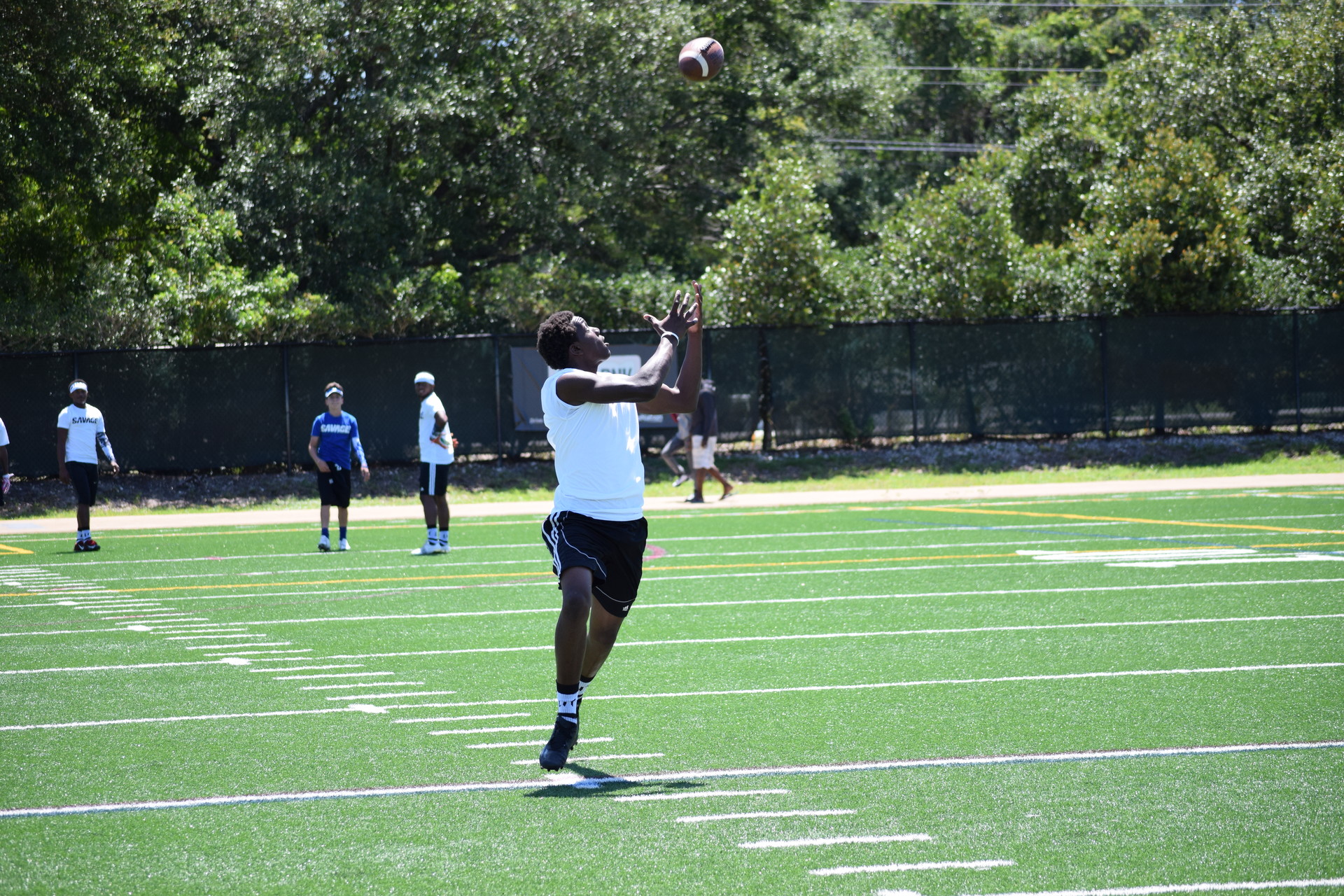 Class of 2018 – Cedrick Mesidor (Dr.Michael Krop Senior High School)
Position: WR

Height: 6'1"

Weight: 175 lbs
Combine Measurables
40-yard Dash: 4.95 sec

Vertical leap: 27.4 in

Broad Jump: 9'

Pro Shuttle: 4.59 sec
2016 Stats:
Uses quick feet in order to cause separation.

Has a large frame in order to body defenders.

Catches ball at highest point.
Has the ability to stretch the field and make plays on both offense and special teams. Has good downfield vision and quick feet to make defenders miss. Is able to play QB on option plays.
Mesidor had one of the bigger frames at the combine and showed it on the route running and catches. He uses a combination of quick feet and size to cause separation and catches the ball at its highest point. Teaming up with Eddie Gabriel and Edwin Reed at Krop will allow Cedrick to thrive as these three talented wide receivers are matchup nightmares all over the field.
http://www.hudl.com/profile/9289481/cedrick-mesidor