Ranking the 10 Best Duos in the NBA.
The 2017 NBA off season has seen multiple star players switch teams and team up with other star players in order to create dynamic duos. The concept of two major stars on one team has been around since the 1960's and was most rampant after LeBron James left Cleveland to join the Miami Heat and form a deadly trio with stars Dwayne Wade and Chris Bosh.  Last season the quintuplet of Steph Curry, Draymond Green, Klay Thompson, and Kevin Durant took home the championship and led to multiple teams acquiring new star players in order to win. Here are the ten best duos in the NBA right now.
10. Boston Celtics – PG Isaiah Thomas and SF Gordon Hayward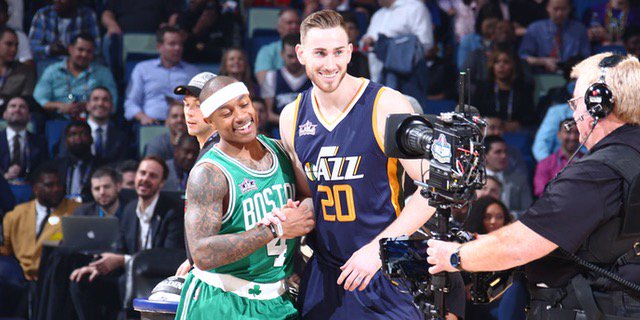 Boston made the biggest free agent signing this off season when they were able to convince Hayward to join the Eastern Conference runner ups. Hayward joins a team that features another All-Star in Isaiah Thomas, who was third in the NBA in scoring with 28.9 ppg and will take the ball out of Haywards hands on offense. Thomas and Hayward were top ten in their respective positions and will lead Boston to another top three finish in the Eastern Conference.  This duo is ranked here because they have yet to play a game together and we do not know if these two stars will mesh together or be able to take down the Cleveland Cavilers.
9. Los Angeles Clippers – PF Blake Griffin and C Deandre Jordan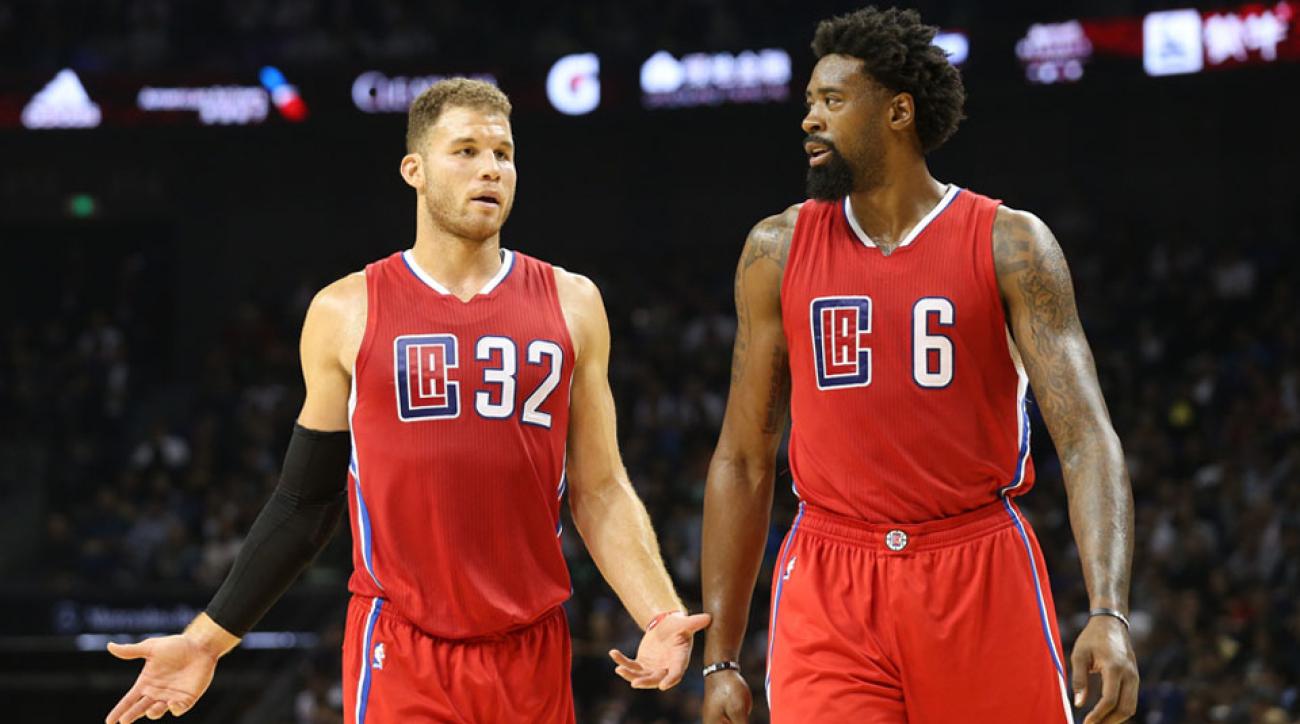 Griffin made major news when he resigned for 5 years and $178 Million even after Chris Paul was traded to the Houston Rockets. Griffin will be the main ball handler on offense for the Clippers and Jordan will be the main rebounder and rim protector. While no one knows how this team will work post Chris Paul, we do know that this team will go as far as these two big men make them go.
8. Toronto Raptors – PG Kyle Lowry and SG DeMar DeRozan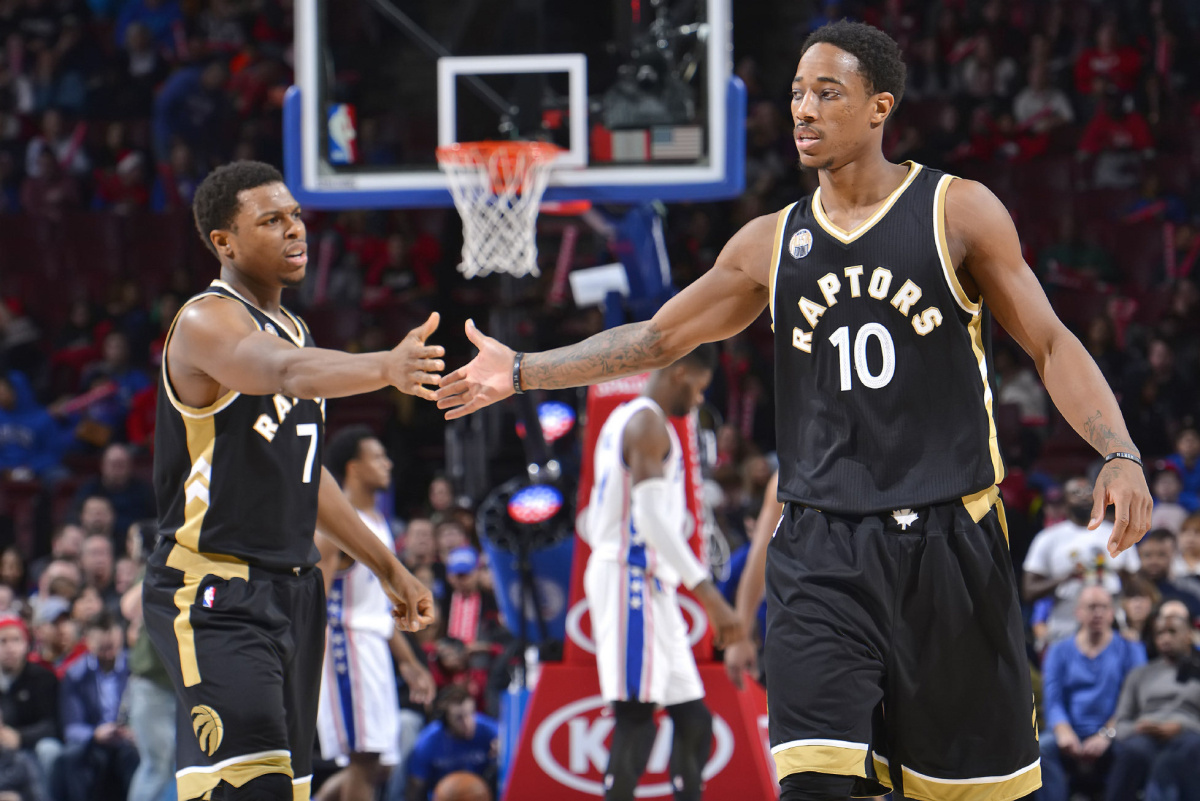 Toronto had to pay big bucks in order to retain this All-Star duo and it will pay off. With the Eastern Conference being much weaker this season Toronto could go as far as the Eastern Conference Finals if Lowry and DeRozan can stay hot during the playoffs. Lowry and DeRozan led Toronto to the second round in the playoffs and due to the duo not performing as well as they could they were swept by the Cavs.
7. San Antonio Spurs – SF Kawhi Leonard and PF Lamarcus Aldridge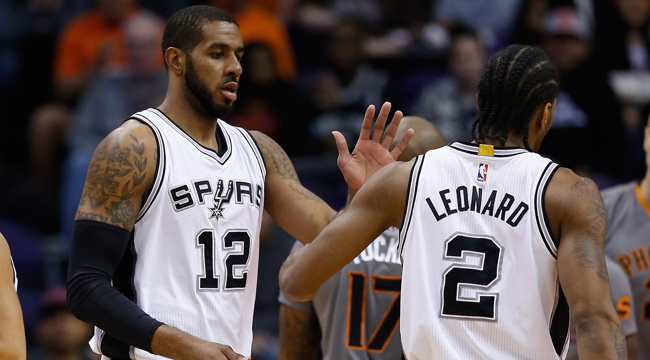 This duo is ranked here due to how much they win.  Kawhi Leonard is a top three NBA player and is one of the best defensive players in the NBA right now and possibly of all time, paired with LaMarcus Aldridge and one the greatest head coaches ever in  Gregg Popovich this team constantly wins 60 games and appears in the Western Conference Finals. Had Leonard not gotten injured in game 1 of the Western Confrence Finals versus the Golden State Warriors and had Aldridge not disappeared the Spurs could have pushed the Warriors to 6 or 7 games because of this dynamic duo.
6. Minnesota Timberwolves – SG Jimmy Butler and PF/C Karl-Anthony Towns 
Minnesota made on of the biggest moves this offseason when they acquired Jimmy Butler from the Chicago Bulls for Zach Lavine and Kris Dunn along with a first rounder. Jimmy Butler is a top fifteen player in the NBA and Karl-Anthony Towns, or KAT, who is one of the most underrated big men in the league. KAT is the best young player in the league and Butler's leadership and veteran input will lead the Timberwolves into the playoffs.
5. New Orleans Pelicans – PF Anthony Davis and C DeMarcus Cousins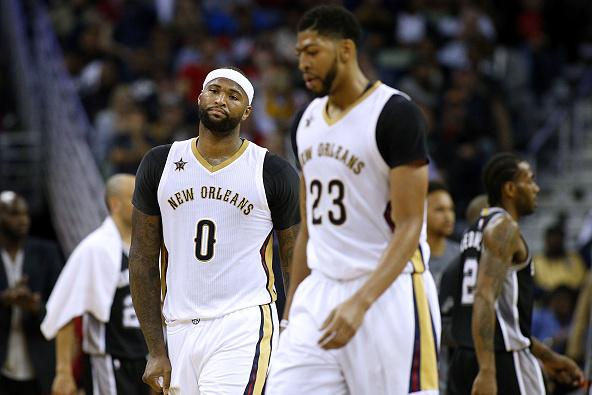 Last season New Orleans made the biggest splash during the trade deadline when they acquired DeMarcus Cousins from the Sacramento Kings and paired him with All-Star MVP Anthony Davis. Last season both players averaged 20+ ppg and 10+ rpg. Davis and Cousins are two of the best big men in all of the league, but these two were not enough to lead the Pelicans in a stacked Western Conference. However, Davis and Cousins rank at number five due to their game chaning ability and due to them having half a season together under their belts.
4. Oklahoma City Thunder – PG Russell Westbrook and SF Paul George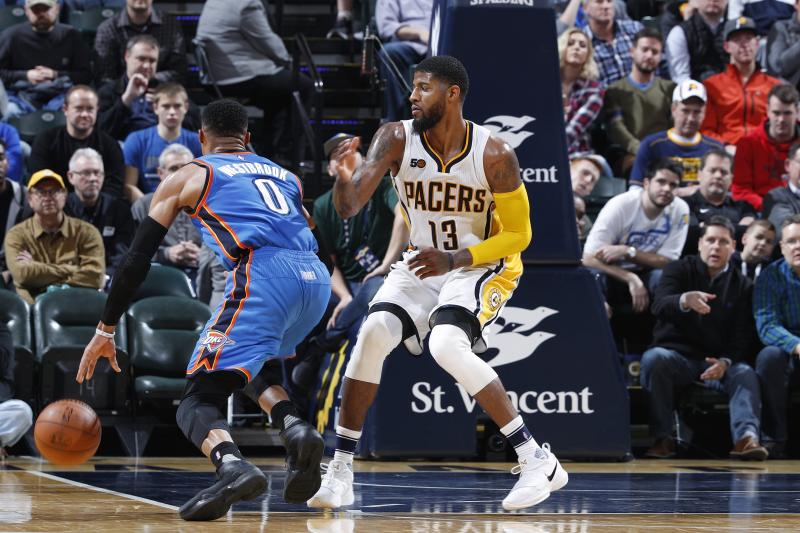 Last season Westbrook led OKC to the playoffs virtually by himself. With no player averaging more than 12 ppg and 8 rpg, Westbrook had a record breaking season averaging a triple-double and putting up a triple-double in 42 of the 81 games. During the off season OKC made a major splash by landing another All-Star in Paul George and giving away only Victor Oladipo and Domantes Sabonis. Together Westbrook and George should lead OKC to a top five seed in the tough Western Conference.
3. Houston Rockets – PG Chris Paul and SG James Harden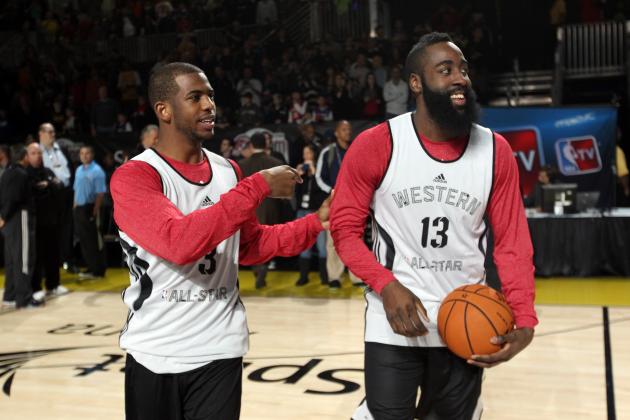 Houston made what could be the biggest splash of the entire off season when they traded for Super-Star PG Chris Paul. Not only did Houston have one of the best teams in the entire NBA, but they had the runner up at MVP in James Harden. James Harden was easily one of the best players in the entire NBA and led Houston to a top three record in the entire NBA, but they fell at the hand of the Spurs in the second round. While it is unknown how Paul and Harden will work together on the court, it is obvious that both players will lead Houston to another top record in the NBA and a deep run in the playoffs.
2. Cleveland Cavaliers – PG Kyrie Irving and SF LeBron James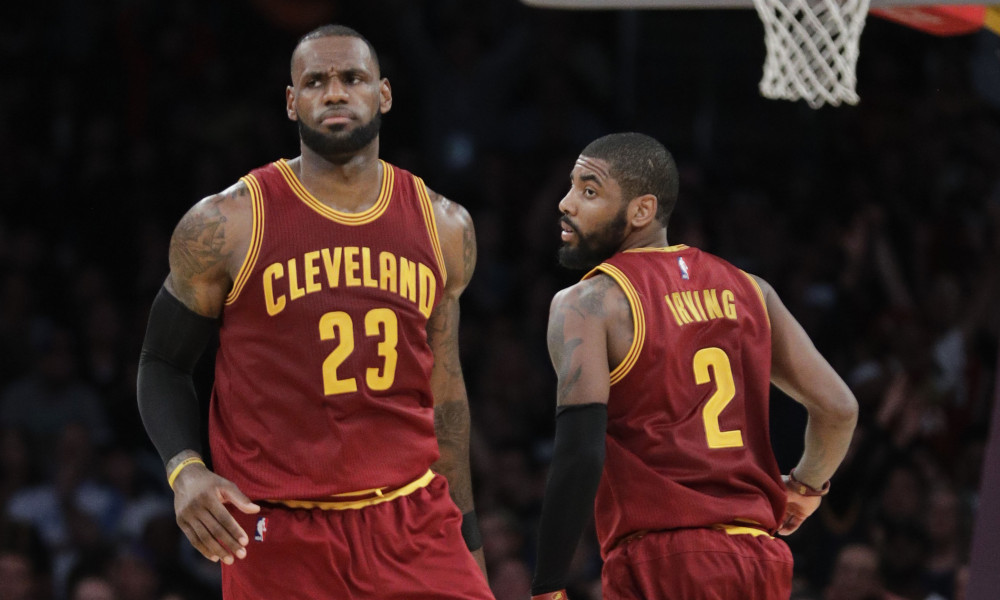 Three straight trips to the Finals and one championship speaks for itself, LeBron James and Kyrie Irving have led the Cavs to amazing lengths. LeBron James has easily been the best player in the NBA since he first stepped into the league and one of the three best all around players ever. James has the ability to score, pass, rebound, and defend, all while making everyone else on the court better, and that includes Kyrie Irving. Would Irving be the same without James? No, but he would be one heck of a scoring machine. Irving is one of the best ball handlers and scorers in the league and his ability to get open and create for himself complements James' vision and passing skills. This duo would be ranked number one but due to the sheer talent of the next duo, James and Irving fall to number two.
1. Golden State Warriors – PG Stephen Curry and SF Kevin Durant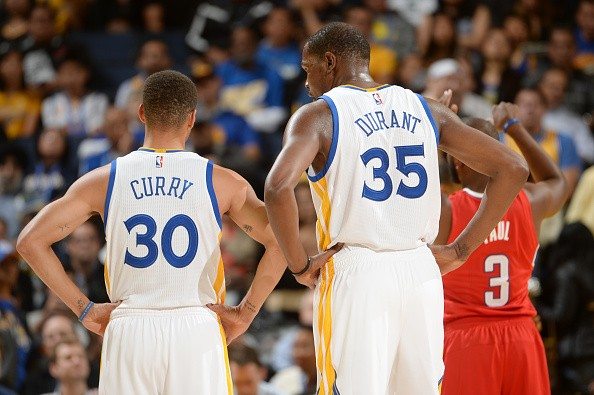 Stephen Curry and Kevin Durant are both league MVPs and NBA Champions and complement each others game better than any other duo. Curry is the best shooter in the entire NBA and Durant is not far off from that claim either. Both can create for themselves and can also make shots off of passes. Both are top five NBA players and both are dominate athletes. While they do play alongside two other All-Stars (Draymond Green and Klay Thompson), Curry and Durant will lead the Warriors to multiple championships and could end up as the greatest duo in NBA history.