Greatest of All Time? How Adrian Peterson can become the greatest Running Back ever.
Jim Brown, Walter "Sweetness" Payton, Gale Sayers, Barry Sanders, Emmit Smith, and Adrian Peterson. Some of the greatest Running backs to ever play in the National Football League and have been the staple of excellence. When Adrian Peterson came into the league in 2007 no one expected his career to blow up as it has. Along side Brett Farve, Peterson and the Vikings went all the way the NFC Championship versus the New Orleans Saints, but lost on a last second field goal and never scratched the door to the Super Bowl again. Now on the team that defeated him that fatal night in 2010, Peterson looks to continue his age defying career alongside Drew Brees and the high flying Saints offense. Here is what Adrian Peterson will look to bring to his new team.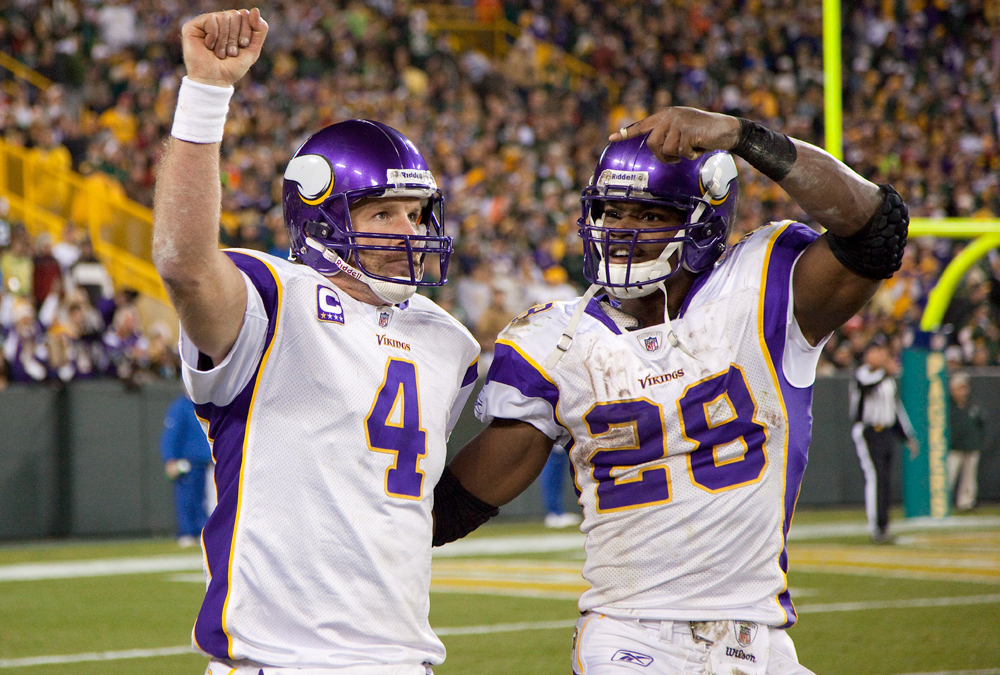 Career Rushing Statistics ( Minnesota Vikings 2007-2016)
Games Played: 123
Games Started: 116
Rushes: 2,418 Carries (26th All-Time)
Rushing yards: 11,747 yards (16th All-Time)
Rushing Touchdowns: 97 TDs (1oth All-Time)
Rushing yards per attempt: 4.9 Y/A (1oth All-Time)
Rushing yards per game: 95.5 Y/G (4th All-Time)
Adrian Peterson is 32 years old and is continually tearing up defenses. His call to fame comes in 2012, coming off of ACL surgery a year prior, Peterson not only led the league in rushing, but broke 2,000 yards (2,097 yards), fell 9 yards short of breaking the All-Time record, won league MVP, and led the Minnesota Vikings to a playoff spot with Christian Ponder and Joe Webb as their starting Quarter backs. In New Orleans, Peterson will split snaps with former Heisman trophy winner Mark Ingram and 3rd round draft pick Alvin Kamara. Regardless of how much Peterson plays fans and team alike will expect the future First Ballot Hall of Famer to produce in his first season outside of Minnesota. Peterson will not be like his 2012 self, but he will be able to teach his young teammates and will be the best running back Drew Brees has ever played with.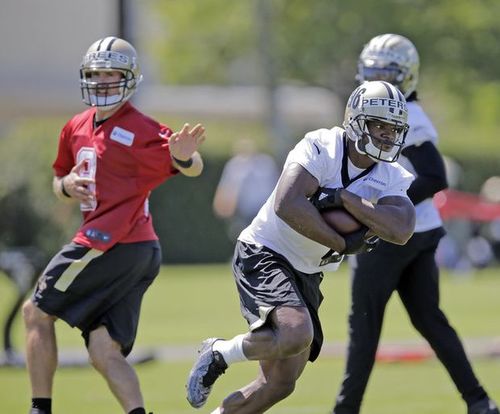 Peterson is already a Top 5 Running Back of All-Time and if he can surpass 100 TDs and rush for 1,000 yards this season, he will be in the Top 5 and Top 10 respectively. If Peterson continues his statistical career arch it will be easy to place him the top 3 All-Time. However, if Peterson is able to help lead the Saints to a Super Bowl it'll be hard to argue with his claim as the Greatest Running Back to ever play the game of Football.