Five NFL Rookies That Will Make An Impact This Upcoming Season.
Honorable Mentions: QB Deshaun Watson ( Houston Texans) and RB Leonard Fournette (Jacksonville Jaguars)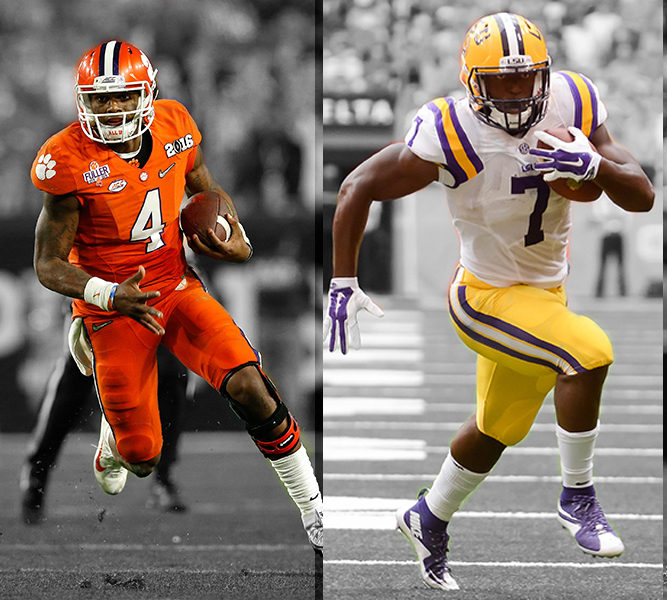 Both Watson and Fournette were highly touted coming into draft night and both were top 15 picks. Fournette was selected 4th overall, but will split carries with RB's T.J. Yeldon and Chris Ivory. Watson was the 12th overall selection and while he has impressed so far in camp, he will need to surpass QB Tom Savage as the primary QB of the Houston Texans. Both of these players will make long standing impacts on their teams, but it won't be as immediate as these five other stud rookies.
5.  RB Dalvin Cook (Minnesota Vikings)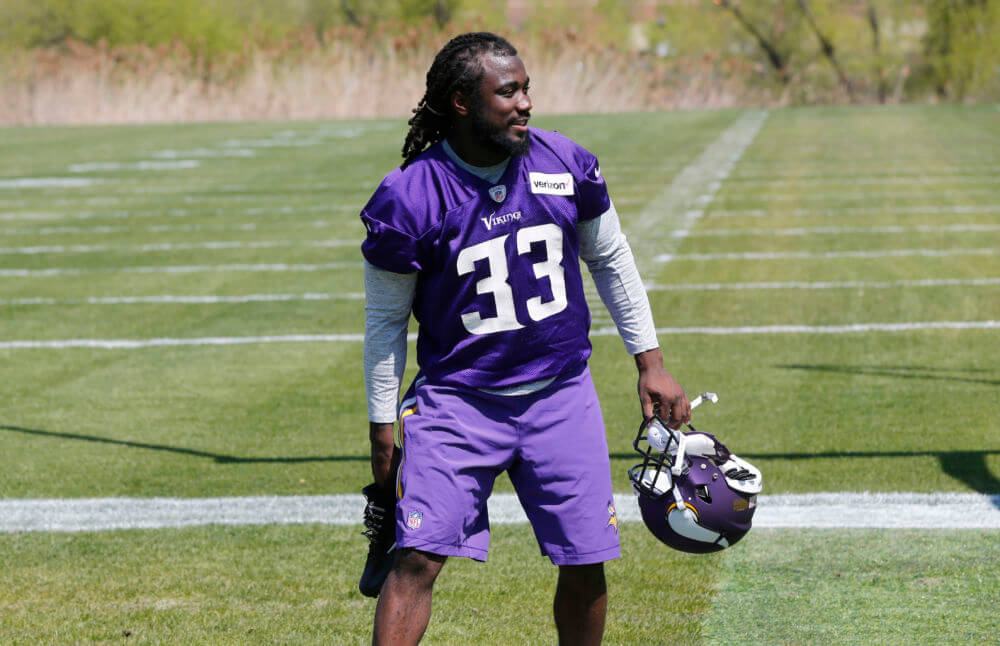 The Florida State University product has impressed in camp so far and looks as though he will be the lead back in Minnesota. Cook has a thick frame and has the ability to run over defenders and also out run them. Cook had fumbling issues in college, but if he improves this he will easily lead the Vikings in carries and will aim to make up for the lost talent of Vikings Great Adrian Peterson.
4. TE Evan Engram (New York Giants) and TE OJ Howard (Tampa Bay Buccaneers)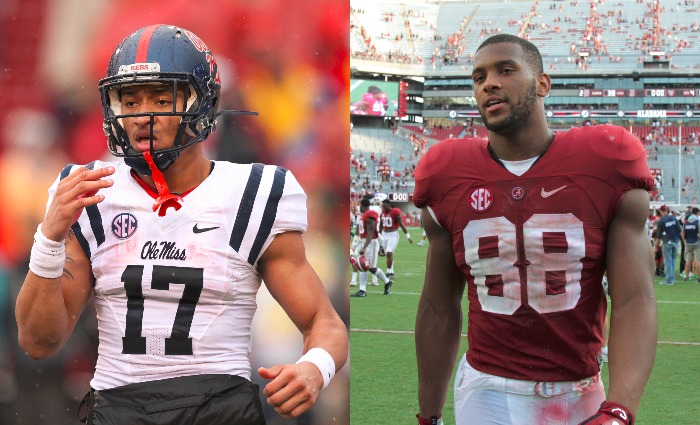 Both were first round picks and both will be highly used in their new offenses. Pass catching tight ends who have the ability to create space for themselves and will be the products of single coverage due to their outside receivers. The only difference is that Howard is a more talented blocker, but both will have important roles in their respective teams offenses.
3. DB Marshon Lattimore (New Orleans Saints)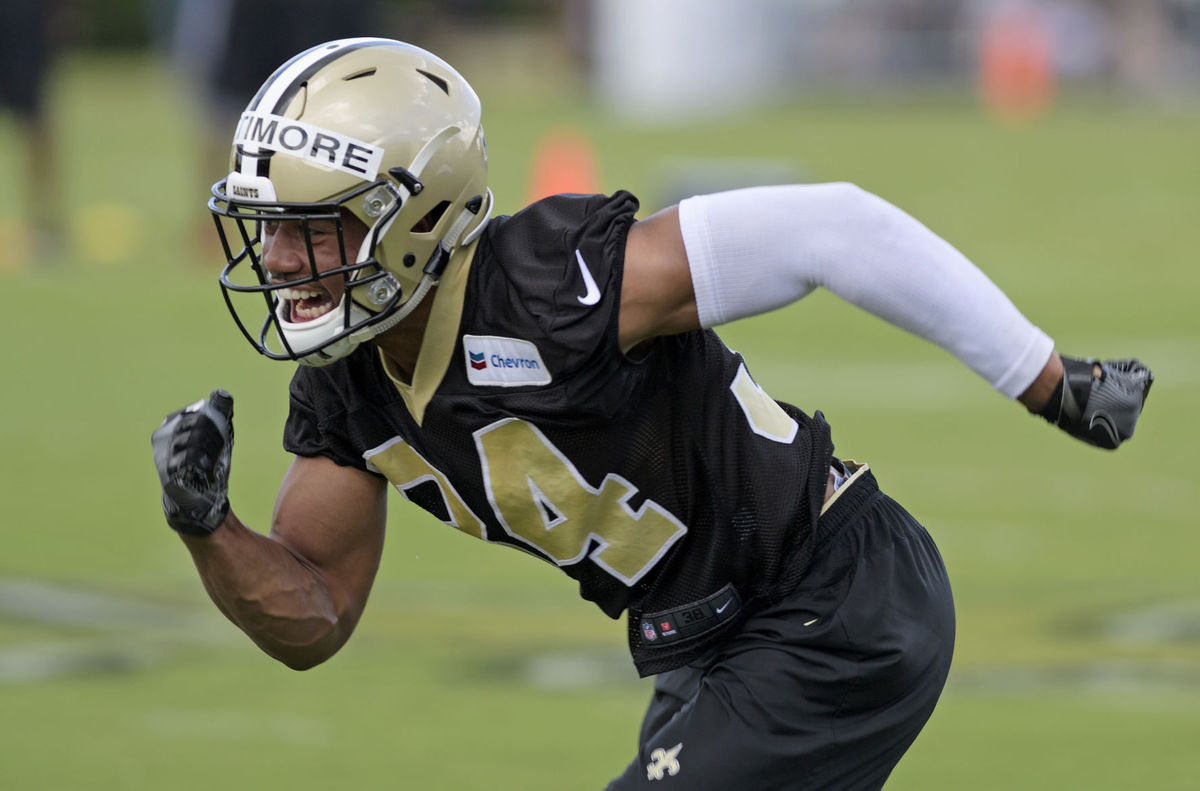 The New Orleans pass defense was awful and Lattimore is an instant upgrade on that end. The Ohio State product will line up against top talents week in and week out. In a division that features Julio Jones, Kelvin Benjamin, and Mike Evans, the Saints will rely upon Lattimore heavily to make a major impact from the start.
2. RB Christian McCaffrey (Carolina Panthers)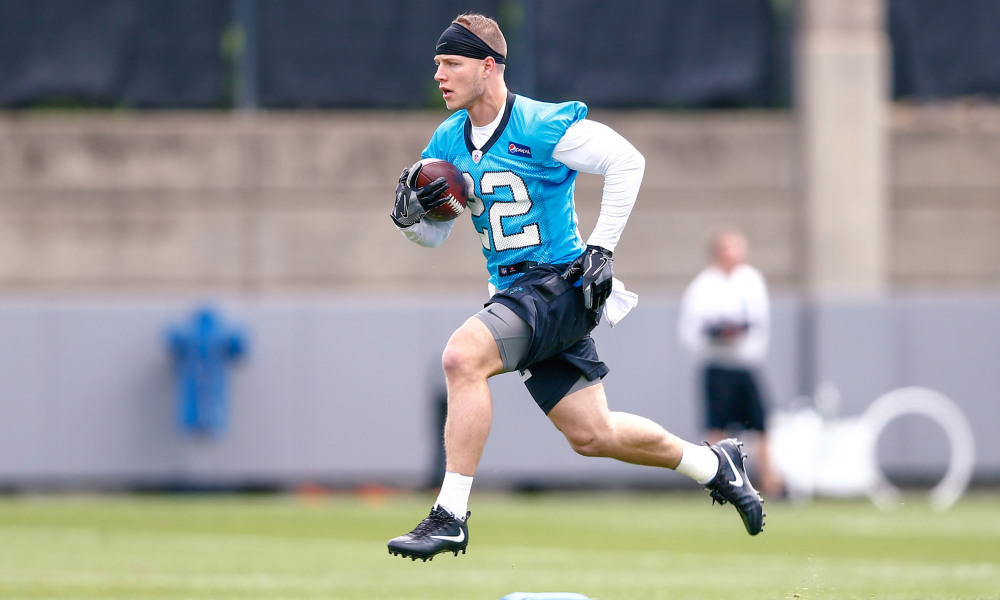 The Panthers sought to give Cam Newton more weapons and that's exactly what Christian McCaffrey is, an offensive weapon. McCaffrey broke Barry Sanders long standing single season all purpose yards record. McCaffrey can beat defense through the air, ground, and on kick and punt returns. While he is not at the top of the Panthers depth chart, he will be a very important piece of the Panthers offense.
1.  DE Myles Garrett (Cleveland Browns)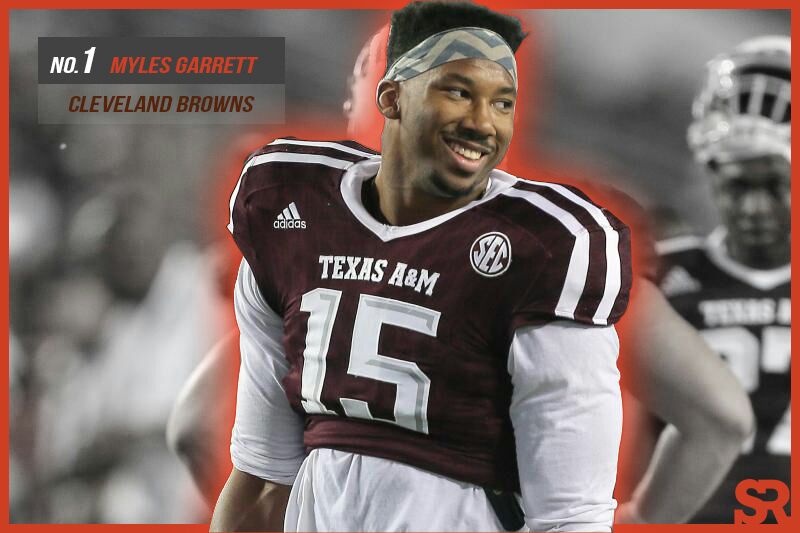 Myles Garrett was selected first overall for a reason. He will dominate in the NFL and he will dominate immediately. Reminding many of Von Miller, he has a terrific first step and the power to bull rush through any offensive line man. An added bonus is that Garrett goes against LT Joe Thomas, one of the leagues best left tackles and offensive linemen.