The NFL draft provides teams the opportunity to add young and exciting talent to their organizations. Here is my list of the 10 best prospects from the 2017 NFL Draft class.
1.Myles Garrett DE Junior  Texas A&M 

2017 Stats–  33 Tackles, 15 Tackles for Loss, 8.5 Sacks, 10 QB Hurries.
Outlook -Don't let the stats fool you, Myles Garrett is an absolute freak of nature. At 6'5" 270-Lbs, and with 4.5 speed, Garrett is a handful for offensive linemen. Coming off a strong Sophomore season, Garrett was a player that ruined offensive coordinators plans. Playing in the SEC, the toughest conference in college football, Garrett lined up against some of the best offenses in the country. Despite being double and tripled teamed on a weekly basis, Garrett was still able to dominate.
Pro Comparison– Jadeveon Clowney, DE/OLB Houston Texans: Both players make a living terrorizing opposing linemen and quarterbacks. Whatever team drafts  Garrett will have high expectations for him from day one.
Projected Draft Range – Top two: If for some reason Myles Garrett isn't selected first overall, he will not fall past San Francisco sitting at number two..
      2017 Stats– 69 Tackles,16.0 Tackles for Loss,10.5 Sacks,15 QB Hurries,3 Fumble recoveries.
Outlook– As the leader of the best defense in college football, Allen made waves when he decided to stay his senior year instead of entering the 2016 NFL Draft. It paid off. Allen is a lock to be a top-5 pick, while last year he wasn't even a guaranteed first rounder. Allen, a 6'3" 291-Lb Interior lineman, will be an NFL starter from day one. Allen will be highly touted for his work ethic, leadership qualities and his impressive collegiate career.
Pro Comparison– Leonard Williams DE New York Jets: Both Williams and Allen can play the defensive tackle and the defensive end positions at a high level. Both exert full effort and played in pro style defenses in college.
Projected Draft range Top 5: Allen will unfairly be compared to Garrett throughout the draft process.. However, a team with a need on their front line will take Allen early on in order to improve their front 7.
  2017 stats– 79 Tackles, 1 interception, 1 forced fumble, 1 fumble recovered, 4 pass break ups.
Outlook– As the NFL becomes more of a passing league, teams are continually focussing on improving their secondaries. Insert, Jamal Adams, a versatile safety, Adams led an LSU secondary full of NFL talent. At 6'1" 213-Lbs, Adams has the size to cover the middle of the field and the talent to go into the box and make game-changing plays. Adams is competing with Malik Hooker from the OHio State University to be the top safety selected in the draft. Adams should have the upperhand as he was able to do more with less around him at the college level.
Pro Comparison– Rashad Jones S Miami Dolphins: Jones is an in the box, do it all safety for the Miami Dolphins. After being named a Pro Bowler in 2015, and being top five in the league in tackles, Jones sets a high standard for do it all Safeties. Whatever team selects Adams will expect an elite safety from the start.
Projected Draft range Top 5: Safeties are an important position in the NFL and Adams is the best one entering the draft. Look for his name to be called early in the draft, but often during the season.
  2017 stats– 129 rushes, 843 rushing yards, 8 rushing TDs, 15 receptions, 146 receiving yards.
Outlook– The top overall recruit in 2014, Fournette has played up to the hype. Fournette, a 5'10" 199-Lb running back, is a high risk, high reward player. He's a big bodied speed freak who will go over you,around you or through you in order to get extra yards. However, Fournette missed much of the 2016 season due to injuries and also skipped the bowl game in order to get healthy for the NFL draft.
Pro Comparison– Adrian Peterson RB Minnesota Vikings: No player has garnered as much hype in college as Fournette has since Adrian Peterson. Both players will beat you with speed,power and skill. While Peterson carries a 6'1" frame, both players rely on strength and quickness when carrying the ball.
Projected Draft range Top 10: Thanks to Todd Gurley and Ezekiel Elliott, running backs are now viewed as first rounders again. While Fournette was hurt for much of the past season, his stock remains as a top 10 player. Expect Fournette to command a large workload his rookie season.
   2017 stats– 62 Tackles, 15.0 Tackles for loss, 8.0 sacks, 7 QB Hurries, 1 fumble recovery.
Outlook– The Stanford Defensive End/ Defensive Tackle terrorized the Pac-12 his entire collegiate career. Quick,smart, lean and powerful, Thomas will look to translate these skills to his NFL career. It's unknown what postion Thomas will play in the NFL (DT or DE),  what is known, is that he'll  be a handful for offenses throughout his career. Thomas, a 6'3" 273-Lb DE, is a tweener that can line up outside at defensive end or inside as a defensive tackle.
Pro Comparison – Aaron Donald DT Los Angeles Rams: Coming into the draft Donald was a positionless player much like Thomas is now,however, Donald was able to show everyone why he was drafted by the Rams with the 13th overall in the 2014 Draft. Donald ranked 1st in Pro Football Focus' DT rankings the past two seasons.Since both Donald and Thomas lack size, they rely on strength,skilled footwork, and quick hands to terrorize offenses.
Projected Draft range Top 10: Like Allen, Thomas will improve the front 7 of whichever team drafts him. Expect Thomas to be a starter from the get go.
2017 stats– 71 Tackles, 15.0 tackles for loss, 3.5 sacks, 1 INT, 21 returns, 310 return yards, 1 return TD, 27 rushes, 167 rushing yards, 3 rushing tds.
Outlook– We start this outlook the same way everyone does, the curious case of Jabrill Peppers. At one point the top rated safety, the athletic 6'1" stud played almost every position on offense and defense for the University of Michigan. The question is where will he play in the NFL? Odds are he'll line up as a hybrid defensive back/linebacker. With his unique skill set, Peppers is in line to succeed in the NFL.
Pro Comparison–  Deone Bucannon Hybrid Arizona Cardinals: Both players have unique skill sets that allow them to excel at both safety and linebacker. While Deone does not possess the offensive or return skills Peppers does.Bucannon continues to demonstrate that the hybrid position can be useful in today's NFL.
Projected Draft range- First Round: With the uncertainty of what position he'll play, it's unknown where Peppers will land. However, the team that takes a chance on him will get a versatile player who will find multiple ways to impact games.
2017 stats– 288 rushes,1765 rushing yards, 19 rushing TDs, 33 receptions, 488 receiving yards, 1 receiving TD
Outlook– After a strong three season career, Cook enters the draft as the second overall running back. With a unique skillset that mixes power with speed and the ability to catch, Cook possesses similar skills to Dallas Cowboys outstanding rookie Ezekiel Elliott. Dalvin Cook will have the opportunity to become a workhorse right away.
Pro Comparison– Jamaal Charles RB Kansas City Chiefs: Cook, like Charles is not afraid to lower his shoulder and run through defenders. However, both have the speed to go around the edge, and can be dangerous in the passing game.
Projected Draft Ranking-Top 15: Dalvin Cook lacks Fournette's hype, but has a very similar skill set. Cook shouldn't slide past the Colts at 14.
8.Malik Hooker S Redshirt Sophomore Ohio State University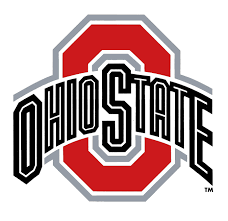 2017 stats-7 ints, 3 TDs, 74 tackles, 5.5 tackles for loss, 4 passes defended
Outlook– Being the leader and top defender on the Ohio State defense is a massive accomplishment as OSU plays against some of the toughest offenses in the nation. Malik Hooker headlines an Ohio State secondary which is sending all its members to the pros. At 6'2" 205-Lbs, Hooker possesses the size and physical tools to play in the box,cover the middle of the field and defend against running backs and tight ends. Hooker's size and big play ability will allow him to be an immediate starter.
Pro Comparison– Eric Berry S Kansas City Chiefs: Both are spectacular ball hawks who aren't afraid to make hits in the box and who make big plays when it matters.
Projected Draft Ranking– Top 10: Hooker is an elite talent who will not fall past the top 10. His instincts to the ball, and ability to lay anyone out will have general managers excited to draft him early on.
2017 stats– 98 receptions, 1361 receiving yards, 11 receiving Tds
Outlook– At 6'3 225-Lbs, Williams embodies the big framed wide receiver NFL GMs dream of. Williams is a big play waiting to happen and he shows up in big games.He proved himself against the top tier talent with standout performances against Alabama and Ohio State. Williams can be a primary receiver for a wide receiver needy team, However, if he's taken by a team with an established receiver already in place, Williams will be looked upon to take pressure off the top target and will be relied on for big plays.
Pro Comparison– Brandon Marshall WR New York Jets: As  big framed wideouts, both Williams and Marshall are able to high point the ball and box out smaller corners. Both receivers have the ability to spark an offense and be a safety blanket for QBs.  
Projected Draft Ranking– Top 15: Mike Williams can go as high as 5 to Tennessee or as low as 15 to Philadelphia. Teams will expect Williams to contribute immediately due to his size and athletic ability.
2017 stats– 56 tackles, 19.0 tackles for loss, 13.0 sacks, 16 Qb hurries, 2 forced fumbles, 1 int, 5 pass break ups.
Outlook– Only one player terrorized the SEC more than Barnett did his junior season; Texas A&M DE and the top overall prospect Myles Garrett. Barnett's speed, strength and football IQ allowed him to wreak havoc in in opposing backfields all season long. At 6'3" 265-Lbs, and incredibly smart, Barnett is capable of swatting passes at the line of scrimmage when he knows he cannot get to the opposing QB. A team in need of an edge rusher late in the first round will be fortunate to land Derek Barnett.
Pro Comparison– Cameron Wake DE Miami Dolphins: Like Wake,Barnett is being overlooked. Both players have high motors and are capable of applying pressure and wrack up an insane number of tackles..
Projected Draft Ranking– First Round: Barnett is an elite pass rush talent who terrorized an awfully strong SEC. A team with the need for an edge rusher will place Barnett high on their draft boards.