Step Over Tua, CFB has a New Wonder Kid
No one was surprised, no one was caught off guard by the spectacular play, but during the National Championship at Levi's Stadium, Trevor Lawrence proved that he not only deserved to be there but has earned the right to be considered the best player in college football.

Clemson's true freshman QB Trevor Lawrence flashed pure brilliance throughout the game shredding the top defense in the country for 347 passing yards, 3 touchdowns, and no turnovers. Nick Saban coached teams usually dominate and rattle young QBs, such as Georgia QB Jacob Fromm in last seasons National Championship. Lawrence demonstrated his deep ball touch, cool in the pocket, and just overall arm talent proved vital for Clemson's offense demolishing all defenses in his way, even those stockpiled with NFL talents such as Alabama and Notre Dame.

No test appeared too tough, no lights too bright, even on the biggest stage, Lawrence outdueled the apparent consensus top QB in Tua Tagovailoam, who is still projected to be the top overall pick in the 2020 draft, and dominated the apparent top defense in country. While the Alabama QB elevated his play during the season he could not match the brilliance shown by Lawrence and the Clemson team. We all know Alabama will be back next year and it would not surprise anyone if Tua wins the Heisman trophy along the way, but it won't be an easy task as long as Lawrence is in the picture.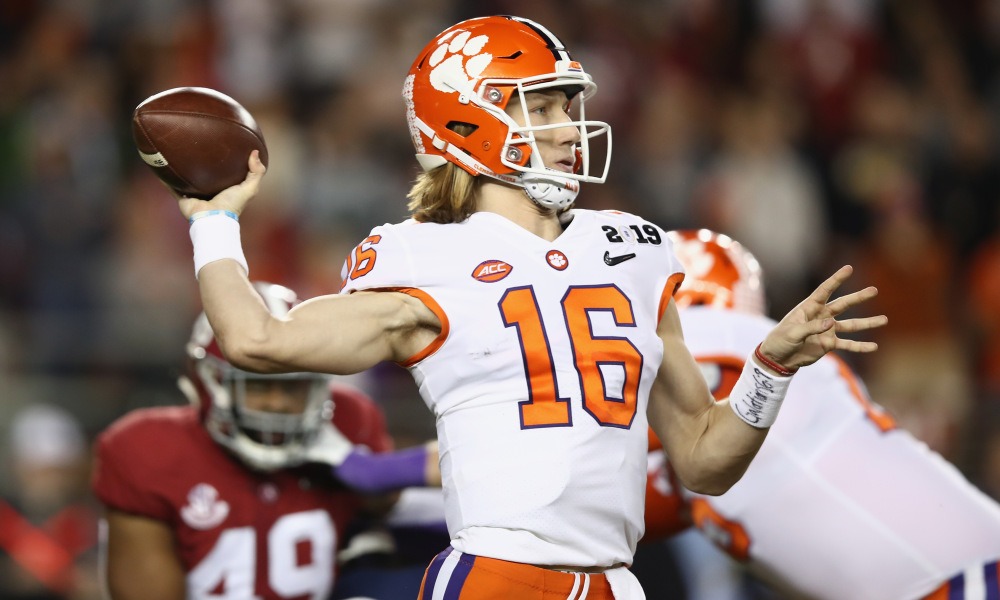 The Alabama QB flashed brilliance all season long and will be a great QB in the next level, but for now, he will have to be battle for the right to be named the second best QB in College football, because the best QB in college plays for the best team in college football and it is only fitting that they are the National Champions.