EA announces plans for 2023 return of NCAA football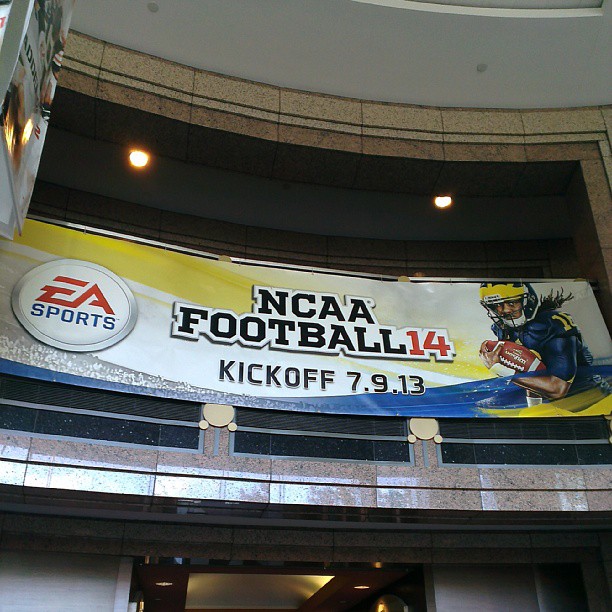 After a six year hiatus, EA sports has announced that they're planning to bring back its NCAA football video game franchise.
EA's NCAA football franchise is considered by many as the companies best franchise even after not releasing a new game since 2014. The franchise' hiatus was due to the Ed O'Bannon lawsuit that argued against companies, such as EA, using player's likeness without paying the athletes.
Now, six year's later, the company is eyeing a 2023 release that has fans, former college players, and pro gamers excited.
"They better have the teams from the past 7 years on there," said former University of Central Florida wide receiver Tristan Reaves on the games comeback. "I was mad because I wanted to be in a video game."
While Reaves isn't the only former player hoping to be in the game, it seems you won't be able to play with any recognizable player for some time. According to ESPN, the company expects to not use any player's likeness at the original release, but hopes to use the player likeness in the near future.
Even though fans are excited for the eventual release of the game, it seems that fans were expecting a sooner release than 2023.